The Yard Makes its Debut at DTLA's California Plaza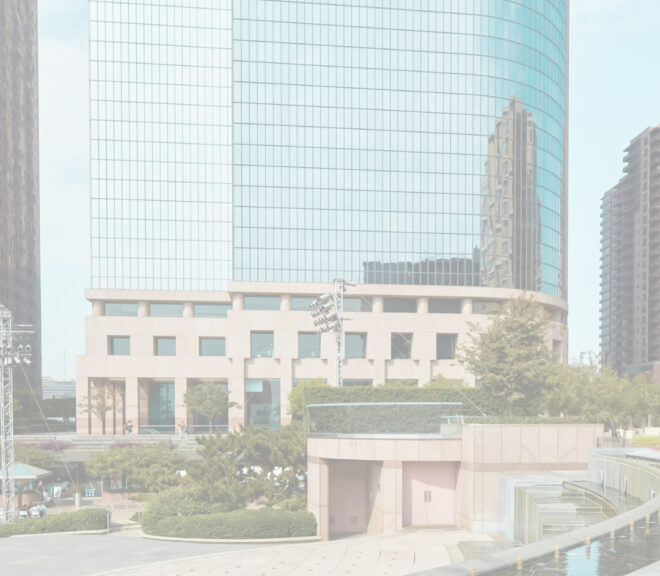 California Plaza's sunken plaza, previously known as Watercourt, has been transformed into "The Yard" through a renovation project led by CIM Group, Omni Hotels, and Rising Realty Partners, replacing the original pond with grass, potted plants, trees, and seating areas, while still serving as a venue for the Grand Performances outdoor concert series.
After a two-year wait, California Plaza's Watercourt is back with a new name – but not its namesake element.
The sunken plaza, located between the two office towers of the California Plaza complex, has been rebranded as "The Yard," following a multi-million dollar makeover by CIM Group, Omni Hotels, and Rising Realty Partners. The Gensler-designed project removed a 40-foot-wide pond that was originally the centerpiece of the plaza, replacing it with grass potted plants, trees, and new seating areas.
The revamped space, though light on water, will once again play host to Grand Performances, the popular free outdoor concert series, which kicked off its 35th season last week. The removal of the pond will allow attendees to sit closer to the performers, who will take the stage each weekend through the end of September. This season will include a mix of styles, including jazz, hip-hop, flamenco, funk, and soul.

Read the Original Article: https://urbanize.city/la/post/downtown-california-plaza-the-yard-watercourt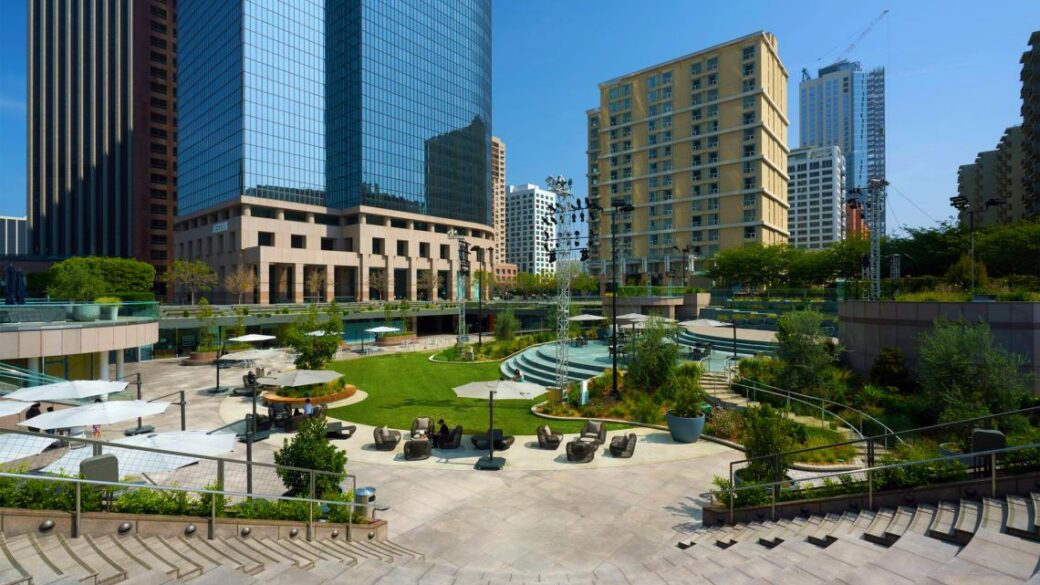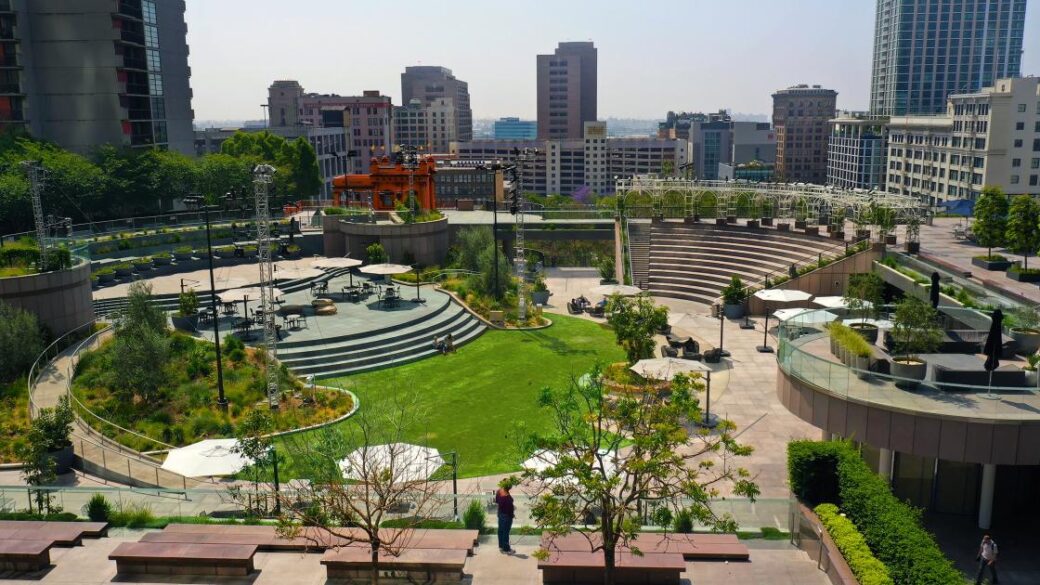 Mar 22, 2023
Rising announced today that it has partnered with a fund managed by DRA Advisors LLC to acquire Mercantile Industrial Park, a multi-tenant industrial park located at 2501, 2529, 2539 and 2640 Mercantile Drive in Rancho Cordova, California, a suburb of Sacramento. The property is RRP's third light industrial acquisition in the Sacramento area in the past year.
Feb 10, 2023
Nelson C. Rising, Real Estate Developer and Political Insider Who Helped Shape California Cities, Dies at Age 81
Jan 12, 2023
The Los Angeles Business Journal's special edition of The Lists 2023 features prominent Los Angeles executives, including Chris Rising, highlighting their contributions to the city's economy. With a weekly circulation of 24,000 and over 40,000 unique website visitors, the publication provides valuable industry-specific information and rankings for companies shaping the Los Angeles economy, showcasing a bright future for the city as a multicultural and diverse hub for arts and culinary experiences.