Cultivating Tomorrow's Leaders Today: The Impact of Rising's Interns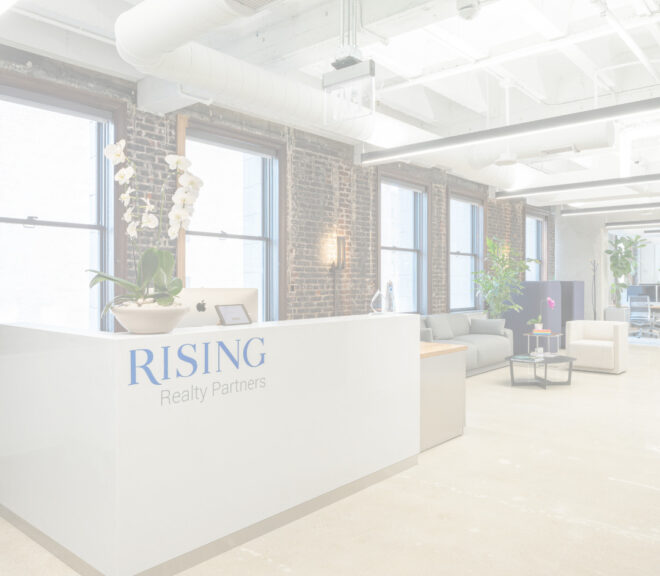 Rising's internship program nurtures talent and fosters success. Through mentorship, development, and education, Rising helps interns grow into well-rounded professionals, fueling the company's growth and cultivating tomorrow's industry trailblazers.
With National Intern Day on the horizon, it's the perfect time to reflect on interns' contributions to our firm. Rising's interns are not just future industry leaders; they're an essential part of our team today, bringing new perspectives, energy, and ideas. At our firm, we understand the value that interns bring. As such, we strive to create an environment where they can learn, grow, and thrive. We provide opportunities for interns to work on team projects, engage in meetings, and connect with industry leaders.
Developed to help our interns become well-rounded professionals with hands-on experience, the principles at the core of our internship program are mentorship, development, and education.
Mentorship: Our interns have direct access to our company's leaders for deliverable feedback, professional guidance, and industry knowledge sharing.

Development: Throughout the internship experience, we aim to develop professional and technical skillsets, pushing our interns outside their comfort zones to strengthen their weaknesses and grow their current strengths.

Education: Weekly modules and meetings help our interns learn the basics of commercial real estate, advanced Excel knowledge, general professional skillsets, and more.
Casey Hursh, a member of the Rising team who started his journey with us as an intern, and has since become our Director of Investor Relations, serves as a prime example of the importance of intern programs. In his role, Casey is responsible for raising capital, building investor relationships, and contributing to our investment committee process. Casey's has developed into an active contributor to the strategic growth of our company—facilitating the funding for six acquisitions and adding hundreds of members to the Rising Investor Platform. Casey's advice to current and future interns?

Don't treat the internship like a temporary position. Treat it the same as you would if you were a full-time employee. That mindset will translate to your quality of work, and your co-workers will notice.

 
Another member of the Rising team who began with us as an intern, Lindsey Stephenson, serves as our Director of Marketing and Client Relations. She is responsible for all marketing and public relations initiatives, business development operations, and client relations. Lindsey has also been an active contributor to the greater growth of our company, generating multiple property management contracts, streamlining client relations operations, and creating a fresh, new look for our company. Her advice to current and future interns?

Become a jack of all trades. Each technical skill you acquire, whether it's completing an Argus course, mastering Excel, or learning how to edit content in Adobe, exponentially increases the value you bring as a professional. 
 

 
For our interns, we provide a unique opportunity to learn about the industry, develop crucial professional skills, grow their network, and enable them to leverage this experience to secure a full-time role in the industry. As we approach this day of celebration, we want to extend heartfelt thanks to all our current and former interns who continue to impact our company and the commercial real estate industry. Our intern program isn't simply a stepping stone; it's an environment for future leaders, like Casey and Lindsey, to develop into the professionals they aim to become. 
Sep 21, 2023
Rising Realty Partners acquires Northport Industrial Center, expanding its footprint in the Las Vegas market. Building on RRP's nearby asset, the 127,312 square foot acquisition is the eighth MTLI property added to the company's portfolio.
Aug 08, 2023
Rising Realty Partners announced today that it has partnered with a global manager of alternative investments to acquire Blossom Business Park, a multi-tenant industrial park in San Antonio, Texas. The property is RRP's second light industrial acquisition in Texas and the largest industrial property within the company's portfolio.
Jul 24, 2023
Rising Realty Partners, named one of the Best Places to Work SoCal by Best Companies Group, is recognized based on an analysis of survey responses about corporate culture, training & development, salary & benefits, and overall employee satisfaction.