Rising Realty Partners Recapitalizes The CalEdison DTLA with GreenOak Real Estate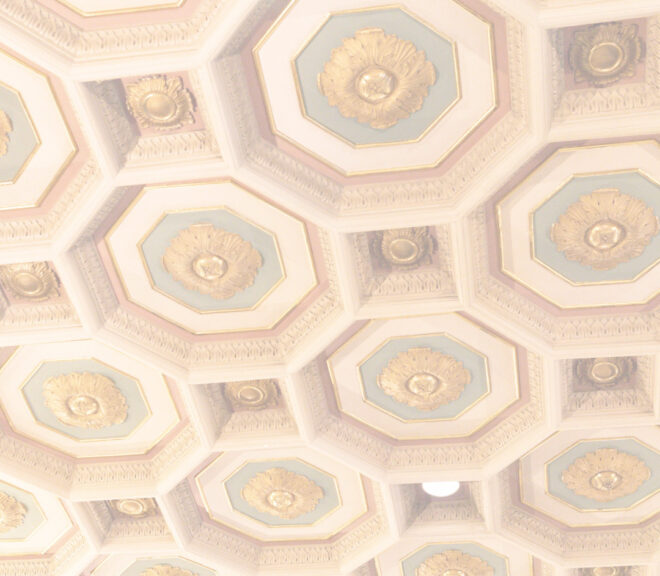 Rising Realty Partners (Rising) and GreenOak Real Estate (GreenOak) announced today a recapitalization of The CalEdison DTLA (The CalEdison), a historic Art Deco office building in Downtown Los Angeles. GreenOak acquired its interest in the building from the previous joint venture partnership managed by Lionstone Investments (Lionstone). Rising will continue to act as operating and managing partner for The CalEdison.
"GreenOak is one of the world's finest real estate investors with a strong track record of success in Downtown Los Angeles. We're very pleased that our first partnership is at The CalEdison and look forward to working with them to further execute our vision to fully transform this landmark asset," said Nelson Rising, Chairman and CEO of Rising. Nelson Rising has previously served as CEO of two large, publicly traded real estate companies and also served as Chairman of the Federal Reserve Bank of San Francisco, the Real Estate Roundtable, and the Grand Avenue Committee.
Located at the corner of Fifth Street and Grand Avenue, The CalEdison is a 14-story, 287,000-sf building reimagined as creative office space, with two levels of ground floor retail. The architecturally significant lobby features museum-quality art and a gourmet coffee bar, described by Eater Los Angeles as, "…Might Be the Most Gorgeous Place to Drink Coffee in LA." The CalEdison name is a tribute to the building's history as the former headquarters of the Southern California Edison Company. Completed in 1931, it was among the first buildings in the Western U.S. to include all-electric heating and cooling. The property is a locally-designated Art Deco landmark listed on the Register of the California Office of Historic Preservation.
Originally acquired by Rising in a joint venture partnership with Lionstone in late 2015, absorption at The CalEdison has outpaced other office buildings in Downtown Los Angeles and has drawn tenants such as JERDE and TubeScience into the region from Los Angeles' Westside. Recent interest has been driven by a series of long-term building improvements implemented by Rising, including the revamped lobby complete, full-time on-site concierge, fully renovated common areas, implementation of the newest state-of-the-art technologies, and in-suite tenant improvements. The CalEdison now commands some of the most valuable leases in the Downtown Los Angeles submarket.
Under Rising's management, the building has signed more than 110,000 sf of additional new tenants such as H&M Innovation Labs, Systems Source, Akerman LLP, General Growth Properties, Narrative Capital, Practice Aligned Resources, and Breather, as well as the healthy fast-casual restaurant sweetgreen. Carle Pierose, Scott Rigsby, and Chris Bald of Industry Partners serve as The CalEdison's leasing agents.
"When we acquired The CalEdison we implemented a vision to differentiate our office product through investing in best-in-class tenant improvements, a deep commitment to provide unique services, and creating a casual, refined ambiance more like a boutique hotel than something a tenant would expect to find in an office building. We're thrilled that GreenOak shares our vision for the building and we look forward to working together to continue the great progress that we started three years ago," said Christopher Rising, Founder and President of Rising
All building tenants have access to a full-time concierge, part of a unique curated service provided by Luxury Attache. The CalEdison is the first office building in the Los Angeles area to contract with Luxury Attache to offer this serve for the benefit of its tenants.
The CalEdison lobby, long renowned as a Los Angeles cultural landmark featuring 17 different kinds of marble and artwork from famed muralist Hugo Ballin, was recently renovated pursuant to a re-design by Rios Clemente Hale Studios. The updated space features new seating areas, tables, and a new espresso bar featuring the first Los Angeles location of Portland-favorite, Nossa Familia Coffee. The CalEdison is only the second historic building in Los Angeles to be awarded a LEED® E-B Platinum certification, the highest attainable level, by the U.S. Green Building Council (USGBC).
About GreenOak
GreenOak Real Estate is a leading global real estate investment management firm with approximately US$11 billion of AUM, across discretionary closed-end funds for both equity and debt strategies in the US, Europe and Asia. Founded in 2010, GreenOak has acquired approximately 203 assets representing 40 million square feet and US$14.3 billion of real estate value within its target markets. GreenOak has offices in New York, Los Angeles, London, Madrid, Milan, Luxembourg, Tokyo, Seoul and Mumbai, with over 100 professionals in dedicated regional teams having deep, local knowledge, experience and extensive networks in each market. For more information, please visit www.greenoakrealestate.com
About Rising Realty Partners
Rising Realty Partners is a family-owned, Los-Angeles based, vertically-integrated real estate investment and operating platform specializing in creating world-class commercial properties. With more than 4 million sf under management, Rising's approach to real estate investing and operating focuses on advancing environmental, technological, and social impacts. For more information, please visit www.risingrp.com
Mar 22, 2023
Rising announced today that it has partnered with a fund managed by DRA Advisors LLC to acquire Mercantile Industrial Park, a multi-tenant industrial park located at 2501, 2529, 2539 and 2640 Mercantile Drive in Rancho Cordova, California, a suburb of Sacramento. The property is RRP's third light industrial acquisition in the Sacramento area in the past year.
Feb 10, 2023
Nelson C. Rising, Real Estate Developer and Political Insider Who Helped Shape California Cities, Dies at Age 81
Jan 12, 2023
The Los Angeles Business Journal's special edition of The Lists 2023 features prominent Los Angeles executives, including Chris Rising, highlighting their contributions to the city's economy. With a weekly circulation of 24,000 and over 40,000 unique website visitors, the publication provides valuable industry-specific information and rankings for companies shaping the Los Angeles economy, showcasing a bright future for the city as a multicultural and diverse hub for arts and culinary experiences.