Rising Realty Partners Announces Leadership Transition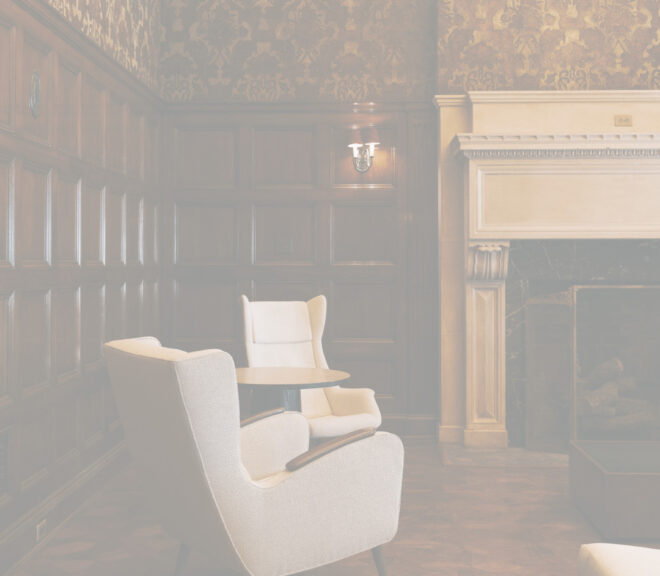 Los Angeles-based Rising Realty Partners (Rising), a family-owned, vertically-integrated real estate investment and operating platform has announced that effective January 1, 2019, cofounder Christopher Rising has become Chief Executive Officer (CEO), having previously served as President. Nelson Rising will continue as company Chairman and as a member of the investment committee.
Rising Realty Partners, founded in 2011, currently manages more than 4 million sf of commercial office properties including more than 2.6 million sf in Downtown Los Angeles, where the company is one of the region's largest landlords. Under Christopher's stewardship, Rising's buildings now command some of the most valuable rents within each of the company's submarkets whether it's in Downtown Los Angeles, Long Beach, or the Conejo Valley.
"Together, Chris and I have built our company into one of Southern California's most reputable and successful real estate brands. Chris has created a culture that has attracted some of the best and brightest talent I have seen in my forty plus years in our industry. Now is the right time for me to turn over my duties as CEO and allow Chris to drive our continued growth while I focus my time on raising capital," said Nelson Rising, Chairman of Rising.
Under Christopher's leadership, the company spearheaded the concept of repositioning large-scale historic buildings into creative office with curated retail, and high-tech amenities. He led the Rising team that acquired the historic PacMutual Campus in 2012 for $60 million, repositioned the property into creative office, boosted occupancy from 50 percent to more than 90 percent, and ultimately sold the property for $200 million—a PSF record for Downtown Los Angeles—three years later.
"My Dad is a legend in the real estate industry, having envisioned and guided some of California's best-known developments—from Playa Vista in Silicon Beach and Mission Bay in San Francisco to the 73-story US Bank Tower in DTLA. I have been fortunate to build Rising Realty Partners with Nelson, but even better, I literally have gained a lifetime of learning from him. Rising Realty Partners will continue to benefit from Nelson serving as Chairman while he also spends more time focused on his charitable and corporate boards," said Christopher Rising, CEO of Rising.
Nelson Rising is a member of the Board of Directors and Executive Committee at The Irvine Company, a member of the Board of Trustees and Executive Committees of the California Institute of Technology and the W.M. Keck Foundation. In addition to cofounding Rising Realty Partners, Nelson has also led two large publicly traded real estate companies, chaired the Federal Reserve Bank of San Francisco and built some of the most iconic buildings and new communities in California and the West. He is Chairman Emeritus of The Real Estate Roundtable, a federal advocacy group that addresses key national policy issues relating to real estate and the overall economy.
Christopher regularly keynotes real estate conferences throughout the United States and his insights are frequently cited by the Los Angeles Times. He has been credited by industry insiders for sparking several real estate trends including creative office repositioning and animal friendly workplaces. He has recently been profiled by national real estate publications Commercial Observer and The Real Deal and was named to the LA 500, the most influential business people in Los Angeles, by the Los Angeles Business Journal. Christopher also hosts a podcast, one of the first to focus on commercial real estate, featuring some of the biggest names in the industry.
Christopher began his professional career as an associate at Pillsbury Madison & Sutro, having graduated from Loyola Law School. And his start in real estate was at Cushman Realty Corporation, working directly for brokerage legend John C. Cushman, III. Christopher currently serves as a member of the Board of the Rose Bowl Legacy Foundation and as Treasurer and a member of the Board of River LA. He is also a member of the Board of Overseers at Loyola Law School.
Mar 22, 2023
Rising announced today that it has partnered with a fund managed by DRA Advisors LLC to acquire Mercantile Industrial Park, a multi-tenant industrial park located at 2501, 2529, 2539 and 2640 Mercantile Drive in Rancho Cordova, California, a suburb of Sacramento. The property is RRP's third light industrial acquisition in the Sacramento area in the past year.
Feb 10, 2023
Nelson C. Rising, Real Estate Developer and Political Insider Who Helped Shape California Cities, Dies at Age 81
Jan 12, 2023
The Los Angeles Business Journal's special edition of The Lists 2023 features prominent Los Angeles executives, including Chris Rising, highlighting their contributions to the city's economy. With a weekly circulation of 24,000 and over 40,000 unique website visitors, the publication provides valuable industry-specific information and rankings for companies shaping the Los Angeles economy, showcasing a bright future for the city as a multicultural and diverse hub for arts and culinary experiences.