Remembering the Life of our Co-Founder Nelson C. Rising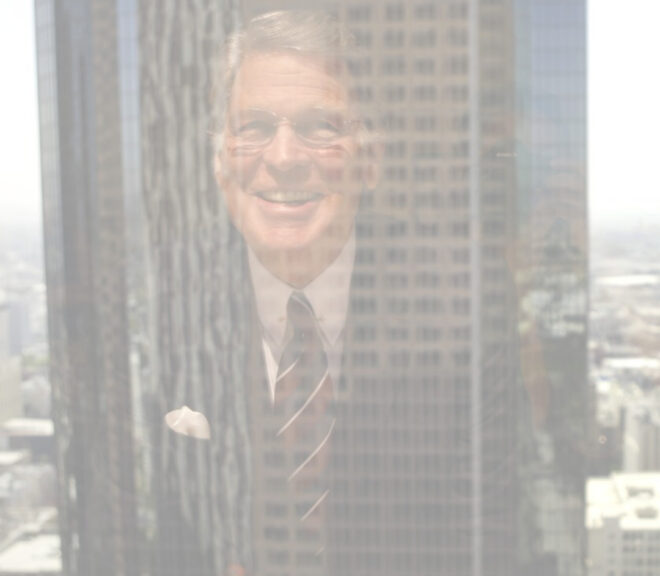 Nelson C. Rising, Real Estate Developer and Political Insider Who Helped Shape California Cities, Dies at Age 81
LOS ANGELES, Calif. (February 10, 2023) – Nelson Rising, a Los Angeles-based real estate developer and political and civic leader who helped shape the built and political environment of leading California cities, died on Thursday, February 9, 2023 at his home in Pasadena, California. He was 81 years old. Rising died of Alzheimer's, his family said.
"From Mission Bay to projects that helped revitalize Downtown Los Angeles, Nelson Rising spearheaded iconic developments that transformed neighborhoods across California. Nelson cared deeply about California and Californians, and his dynamic leadership and problem-solving brought together stakeholders from across the board to accomplish monumental feats. I send my deepest sympathies to his loved ones and many friends," said California Governor Gavin Newsom.
"Nelson Rising has left a lasting mark on our city's skyline and on our city's history. Whether you're looking up to see the US Bank Tower, or you're looking around to see the impact of Mayor Tom Bradley, Nelson's work is very much a part of L.A. I extend my condolences to his family and friends during this tough time for them and for our city," said Los Angeles Mayor Karen Bass.
During a career spanning more than five decades, the companies Rising led crafted iconic projects, such as Los Angeles' 72-story Library Tower – now the U.S. Bank Tower – which for 28 years was the tallest skyscraper west of Chicago; Playa Vista, a from-scratch residential neighborhood and commercial tech hub on Los Angeles' westside; and Mission Bay, the largest mixed-use development in San Francisco history, home to pro sports, research centers, housing, public transit, and coastal greenways. Rising was also an advocate and player in the recent rebirth of Downtown Los Angeles, restoring dilapidated historic core commercial spaces to past glory while upgrading infrastructure to meet creative class needs.
"Rising's remarkable career stands as a rejoinder to the maddening conventional wisdom of today's California: that you can't do big things in our state because everything is too complicated, regulated and expensive," author and editor Joe Mathews wrote in a 2017 essay syndicated by Zócalo Public Square.
Rising's fifty-plus years of influence were marked with relatively little public quarrel or rancor; he was a creative problem solver and consensus builder who rarely raised his voice.
"Nelson was the key that unlocked a lot of the good luck in my life. He was a dear friend and a wonderful, tremendous executive. Everyone knew, when a deal got complicated or difficult, they had to go to Nelson. Some of the biggest buildings in America are standing today because Nelson had a hand in it. We worked together to bring Downtown LA the Library Tower, Gas Company Tower, Wells Fargo Center, and numerous other projects in California and across the country. Nelson was more liberal than me, but we respected and liked each other, and could discuss our differences as friends. That's what's missing in America today and I deeply miss Nelson," said John Cushman, Chairman, Global Transactions at Cushman & Wakefield, Inc., and a Rising friend for over 40 years.
Rising was an essential behind-the-scenes figure in California politics. In 1970, he served as campaign manager for the upstart, successful U.S. Senate run by John Tunney (D-California). Rising was shepherded into the campaign role by his mentor, future U.S. Secretary of State Warren Christopher. Rising was also a producer of the 1972 Oscar-winning movie, "The Candidate," starring Robert Redford, which contained parallels to the Tunney campaign and presented a pointed, satiric look at the growing influence of television advertising in politics.
In 1980, Rising was the statewide Finance Director for Senator Ted Kennedy's bid to be the Democratic presidential nominee. Kennedy won the state, but not the nomination; a signed photograph from the candidate reads, "Nelson, you always said we'd win California and you did." Throughout the years, Rising was a reliable contributor to mostly Democratic candidates, including as an early supporter of President Barack Obama and a friend to President Joe Biden since he was first elected to the U.S. Senate.
Rising is perhaps best known in political circles for his longtime association with five-time Los Angeles Mayor Tom Bradley. Bradley was the city's first Black mayor and is credited for making LA a more cosmopolitan and modern metropolis, including by bringing the 1984 Olympics to the city. Rising served as Bradley's campaign chairman in each of his mayoral victories beginning in 1973, as well as in a tight gubernatorial defeat in 1982. "Tom was an unbelievable person," Rising said in a 2020 podcast episode recorded with his son, Christopher. "He and I were extremely close."
Nelson C. Rising was born August 27, 1941 in Queens, New York, the second of two children. The family headed west to live in Glendale, California, a Los Angeles suburb. Rising's father, Henry Carl Rising, worked as chief engineer at Downtown LA's postwar Statler Hotel. Rising's mother, Mary, was a seamstress.
"Nelson Rising wasn't born with a silver spoon in his mouth," said David A. Herbst, Founder & Managing Partner at Vectis Strategies, a public affairs firm that represented Rising. Rising gave Herbst his first big break, hiring him to work on Playa Vista when the project was on the drawing board. "His self-made roots ensured that he treated everyone with fairness, equality, and respect. Nelson taught me so much, including that humility is a strength."
Rising attended UCLA on a football scholarship, graduating with honors and an economics degree. Rising graduated in 1967 from UCLA School of Law, where he was managing editor of the UCLA Law Review. In 2021, Rising's 80th birthday party took place at UCLA's Wasserman Football Center, where he was presented with a framed UCLA football jersey – number 80, naturally.
In 1960 and 1961, Rising attended The United States Marine Corps Officer Candidate School in Quantico, Virginia. He then served in the Marine Corps Reserve from 1963 to 1966.
Rising met Sharon Lynne Sanders in 1962 in a history class at UCLA, and they married in 1963, in Fresno, California. The couple, together for 59 years, had three children – Christopher, who married Anna-Christine; Corinne, who passed away in 2018; and Matthew – and three grandchildren, Arianne (17), Annelise (17), and Nelson John Carl (13).
After UCLA, Rising worked as a summer clerk at the powerhouse LA law firm O'Melveny and Myers. On day one, Rising said in a podcast interview, Warren Christopher introduced himself and walked him over from their offices to the nearby tony California Club. "He was a mentor to me all the way through my life until he passed on at age 84," Rising said. Rising later named his first-born son Christopher in homage.
At the time of his death, Rising served as Chairman Emeritus of Rising Realty Partners, an environmentally conscious real estate investment and operating company headquartered in LA. Rising co-founded the firm with his son Christopher, who is CEO. The company, along with partner Scott McMullin who is Chair & CIO, owns or manages more than 5,000,000 square feet in buildings in California, Colorado, Nevada, Missouri, and Texas. "I was very pleased when Christopher chose to join me in real estate," Rising told CSQ magazine in 2019. "We've had a wonderful working relationship – much more than father/son – and we do have a great father/son relationship."
Before launching Rising Realty Partners in 2011, Nelson Rising led some of the West Coast's most prominent public and private development enterprises. In 1972, he headed the building of Coto de Caza, a prominent suburban neighborhood in Rancho Santa Margarita, California. From 1983-1994, Rising was a senior partner of Maguire Thomas Partners, where his to-do list included creating Playa Vista in a way that would satisfy myriad community stakeholders – including by insuring a riparian corridor and preserving some of the wetlands in this Pacific Ocean-adjacent location; and building Library Tower – so named because Rising had innovatively acquired the air rights to build the skyscraper by swapping the rights to do the same over the nearby Los Angeles Central Library.
In 1994, Rising became CEO of Catellus Development Corporation, where the transformative Mission Bay project in San Francisco became arguably his crowning achievement, even resulting in a street being named in his honor. When Nelson took over Catellus in 1994 it's market cap was $400 million, in 2005, the company was sold to ProLogis for $5.2 billion. In 2008, Rising took a new position as President & CEO of MPG Office Trust, Inc., owners of a significant amount of LA office space. After two years, he left as the company prepared a sale to Brookfield.
"Nelson Rising played a significant role in my political and personal life. I seldom ever separate the two. Our involvement led to a whole new neighborhood in San Francisco, Mission Bay – a neighborhood that only a genius could envision and sell the concept to political powers. Nelson was instrumental in doing that. He convinced the financial investors into rolling the dice on what was basically a warehouse district and locations for trains and other long-forgotten useful instruments. Nelson did it right," said former San Francisco Mayor Willie Brown Jr. Brown served as mayor of San Francisco from 1996 to 2004, the first African American to hold that office and he was also the Speaker of the California State Assembly from 1980 to 1995.
"How did I come upon such a gifted human being? Through the man who should've ultimately been the Governor of California: Tom Bradley. It was Nelson who was Bradley's brain trust on that historic ride that came within 90,000 votes in the mid-80s of a Black person being elected Governor. I could go on for hours. I'm just pleased that he adopted me as a part of his team," said Brown.
In addition to his leadership positions at the real estate concerns, Rising served in a host of civic and philanthropic roles. He was Chair of the Federal Reserve Bank of San Francisco, Chair of The Real Estate Roundtable think tank, a California Institute of Technology trustee, and a W.M. Keck Foundation board member. He was part of the Rebuild LA effort after the 1992 LA Riots, Chairman of the Grand Avenue Committee – a Downtown LA revitalization project – and a board member of the Irvine Company.
"Nelson Rising was the whole package. He would've been a great ambassador for the US to a strategic and powerful country. He would've been the best. When you look at what he did, starting at the law firm, in finance, and planning cities and regions, he did so not so much as a developer, but for the betterment of the community and the people. He was a great communicator — it was natural to him. People looked forward to seeing him. If you were going to an event and knew Nelson was going to be there, you got excited. He was that kind of a guy. Nelson was that special," said Peter O'Malley, former owner and president of the Los Angeles Dodgers and decades-long friend of Rising.
If caring about new and improved communities mattered deeply to Nelson Rising, caring about family mattered more. In 2005, the San Francisco Business Journal presented Rising with a "Dealmaker" award. The paper's account has him constantly checking his mobile phone. "It's what dealmakers do," they wrote. "More than a few people assumed he was monitoring another imminent transaction he was on the brink of delivering."
As it happens, Rising was awaiting word about something more important, the birth of his son Christopher and Anna-Christine's twin girls. "Seconds before taking the stage," the paper wrote. "Rising learned he'd just received a great honor: First-time grandfather, and two times over."
Nelson Rising is survived by his wife Sharon, their two sons, daughter-in-law, and three grandchildren and his sister Charlotte Conway.
A private memorial service will be held in the near future.
Donations can be made in honor of Rising to the Rose Bowl Legacy Foundation, a non-profit organization that provides financial support to protect, preserve, and enhance the iconic Rose Bowl Stadium. For more information or to make a donation: www.RoseBowlLegacy.org or by mailing to 1001 Rose Bowl Drive, Pasadena, CA 91103.
LA Times – Nelson Rising Obituary Official 
For press inquiries, please contact:
Ron Demeter, Vectis Strategies: [email protected], (310) 414-9040 x104
Jacob Scott, Vectis Strategies: [email protected], (412) 445-7719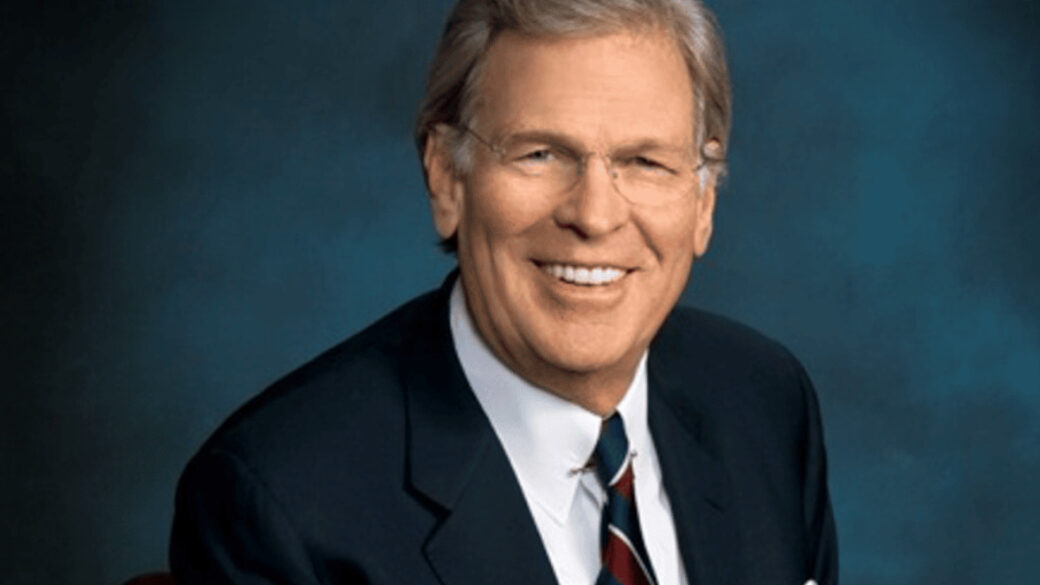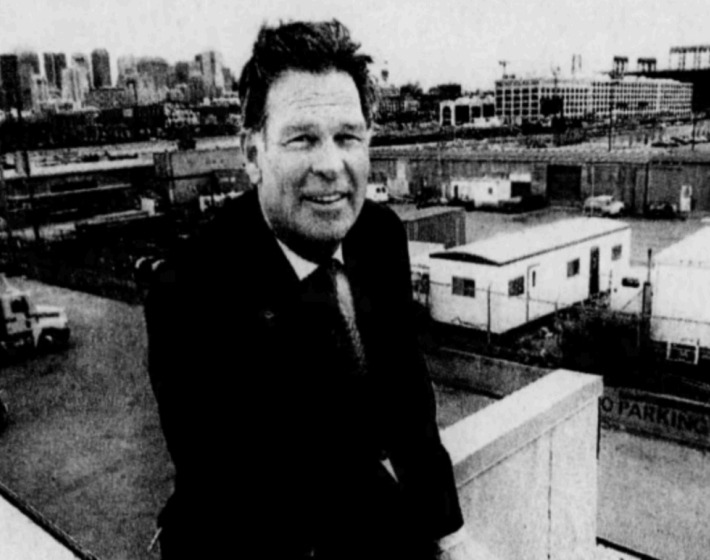 Sep 21, 2023
Rising Realty Partners acquires Northport Industrial Center, expanding its footprint in the Las Vegas market. Building on RRP's nearby asset, the 127,312 square foot acquisition is the eighth MTLI property added to the company's portfolio.
Aug 08, 2023
Rising Realty Partners announced today that it has partnered with a global manager of alternative investments to acquire Blossom Business Park, a multi-tenant industrial park in San Antonio, Texas. The property is RRP's second light industrial acquisition in Texas and the largest industrial property within the company's portfolio.
Jul 24, 2023
Rising Realty Partners, named one of the Best Places to Work SoCal by Best Companies Group, is recognized based on an analysis of survey responses about corporate culture, training & development, salary & benefits, and overall employee satisfaction.