Looking back on the last 10 years and planning for the next 10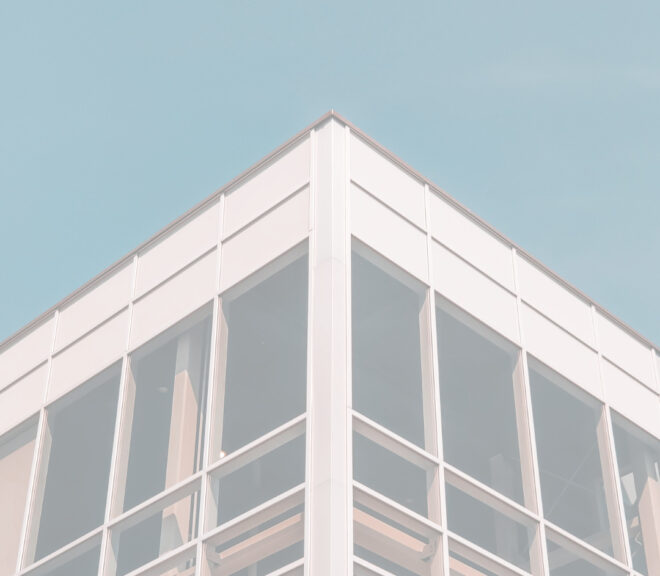 Rising Realty Partners, founded by Christopher Rising and his father Nelson Rising, has become a respected real estate platform in the Western United States over the past decade, with a diverse portfolio and offices in multiple cities, while prioritizing environmental, technological, and social impact. Their innovative approach, creative solutions for tenants, and commitment to an entrepreneurial culture have earned them recognition as one of the best places to work in Los Angeles.
Ten years ago, my father, Nelson Rising, and I founded Rising Realty Partners (Rising) with a mission to create a cutting-edge real estate firm deploying technology as a force multiplier and creating value grounded around our philosophy of 'impact as alpha'.
Today, with more than 5 million square feet under management, the company has become one of the most respected real estate platforms in the Western United States with a broad portfolio ranging from Class-A office buildings to datacenters and multi-tenant light industrial properties.  We have expanded from our headquarters in Downtown Los Angeles, and now have offices in Sacramento, CA, Denver, CO, Las Vegas, NV, Houston, TX, and Kansas City, MO. 
An integral part of our success can be attributed to the amazing, diverse team providing both creative solutions for our tenants and clients. A few years ago, as our company grew, I was proud to welcome long-time friend and investor Scott McMullin to senior management as Principal and Chief Investment Officer. Working with Scott, we sought to foster and further an entrepreneurial culture in every facet of the company. It's one reason why Rising was named one of the best places to work in Los Angeles.
Our approach to real estate investing and operating has always focused on advancing environmental, technological, and social impact. This philosophy is reflected within the Rising Investor Platform which offers investors the opportunity to participate as principals in individual deals that fit their investment profiles. Guided by a longtime belief that connectivity is necessary the future of work, all of our owned and/or managed properties offer 5×5 Telecom's ultra fast internet and Connected Square Footage™ which allows tenants to work on their own office network, anywhere throughout the property at the same speed and security as in their defined office.
In that vein, Rising's first asset was the historic PacMutual Campus, which we acquired in 2012 for $60 million. We repositioned the property to creative office, boosted occupancy from 50% to more than 90%, and ultimately sold the property for $200 million–a PSF record for Downtown Los Angeles–three years later.
Over the past ten years, Rising has grown to become one of the largest office landlords in Downtown Los Angeles with a market portfolio that includes One California Plaza, The CalEdison DTLA, and The Trust Building. Our company also owns 1200 W 7th and West 7th Center, a commercial office building and modern datacenter located just west of Downtown.
We expanded our portfolio outside of California with the purchase of Civic Center Plaza in downtown Denver, CO in 2019.  A year later, we made the strategic decision to invest and operate industrial and multifamily real estate properties. Since then, Rising has acquired three industrial properties — Cheyenne Airport Center in Las Vegas, NV, Alpine Industrial Park in Sacramento, CA, and Commerce Center Stafford in Houston, TX — and we have more exciting investment opportunities in this space. 
Scott and I are pleased to have just been honored as a best bosses team and our founders are routinely recognized as some of the most influential people in the Los Angeles area.
I am incredibly proud of our company, our success, and our impact over the last ten years.  But now, we are planning for the next ten.
– Christopher Rising, Co-Founder & CEO of Rising Realty Partners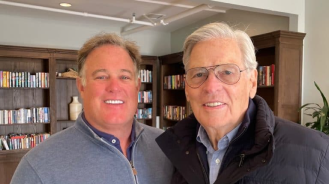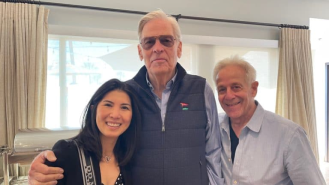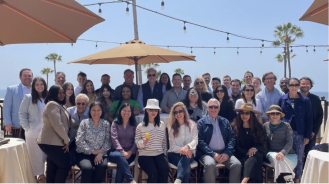 Mar 22, 2023
Rising announced today that it has partnered with a fund managed by DRA Advisors LLC to acquire Mercantile Industrial Park, a multi-tenant industrial park located at 2501, 2529, 2539 and 2640 Mercantile Drive in Rancho Cordova, California, a suburb of Sacramento. The property is RRP's third light industrial acquisition in the Sacramento area in the past year.
Feb 10, 2023
Nelson C. Rising, Real Estate Developer and Political Insider Who Helped Shape California Cities, Dies at Age 81
Jan 12, 2023
The Los Angeles Business Journal's special edition of The Lists 2023 features prominent Los Angeles executives, including Chris Rising, highlighting their contributions to the city's economy. With a weekly circulation of 24,000 and over 40,000 unique website visitors, the publication provides valuable industry-specific information and rankings for companies shaping the Los Angeles economy, showcasing a bright future for the city as a multicultural and diverse hub for arts and culinary experiences.