Landmark Art Deco Historic Office Building — The Trust Building — Certified LEED Gold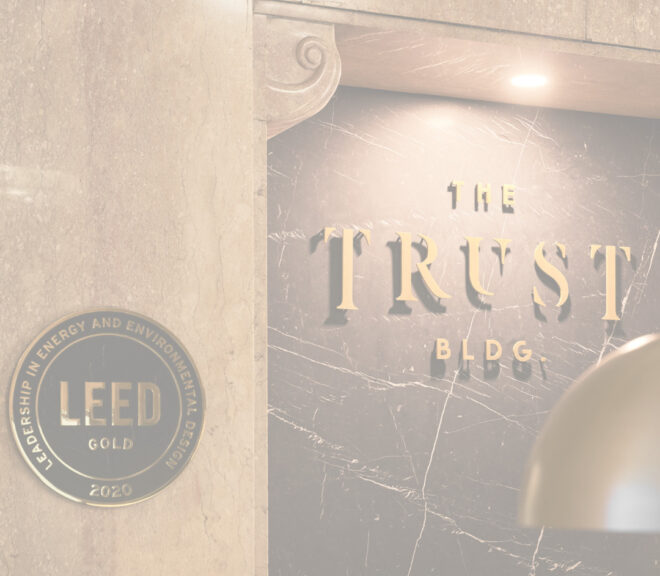 The Trust Building, a landmark Art Deco office building in Downtown Los Angeles, has achieved LEED Gold certification, showcasing Rising Realty Partners' commitment to environmental impact and value creation through sustainable strategies, while preserving its historic character and attracting creative companies.
Rising Realty Partners (Rising) and Lionstone Investments announced today The Trust Building, a 340,000sf landmark Art Deco historic office building located in Downtown Los Angeles, was certified LEED Gold by the U.S. Green Building Council. First opened in 1928 as the headquarters of Title Insurance & Trust Company, The Trust Building is one of the few historic buildings in Los Angeles to receive LEED Gold certification.
"Our approach to real estate investing and operating focuses on environmental impact as an opportunity to create value, increase efficiencies and cost savings," said Christopher Rising, Co-Founder and CEO of Rising. "Securing LEED Gold for The Trust Building was a priority for our company, we believe that we continue to demonstrate that these strategies create alpha for our investments and I'm grateful to our entire team for all of their hard work to make this designation possible,"
Designed by famed Los Angeles architects John and Donald Parkinson,The Trust Building is among the duo's Art Deco masterpieces along with the Los Angeles Memorial Coliseum, Los Angeles City Hall, Bullocks Wilshire, and Title Guarantee and Trust Company Building. Designated a Historic Cultural Landmark (#772) in 2003, the building was known as the "Queen of Spring Street" and from 1989–93, housed the Los Angeles Central Library after a fire damaged the permanent location on Fifth Street.
Acquired by Rising Realty Partners and Lionstone Investments in 2016, The Trust Building has been transformed into a modern 21st century office building featuring ultra high speed fiber optic internet, valet parking, a full time concierge, private and common outdoor space and roof deck. Gensler is The Trust Building's repositioning architect while Architectural Resources Group (ARG) is the preservation architect focusing on the restoration of the building exteriors and key character defining features. Additionally, Barbara Bestor of Bestor Architecture—named among Architectural Digest's "AD100" list—is working with Rising to build out an initial office suite and available to liaise on interior design direction for tenants looking to customize their creative office.
"Our goal in restoring The Trust Building was to create a 21st century building that retains its historic character while providing positive technological, social, and environmental impacts to attract thoughtful, creative companies," said Rising.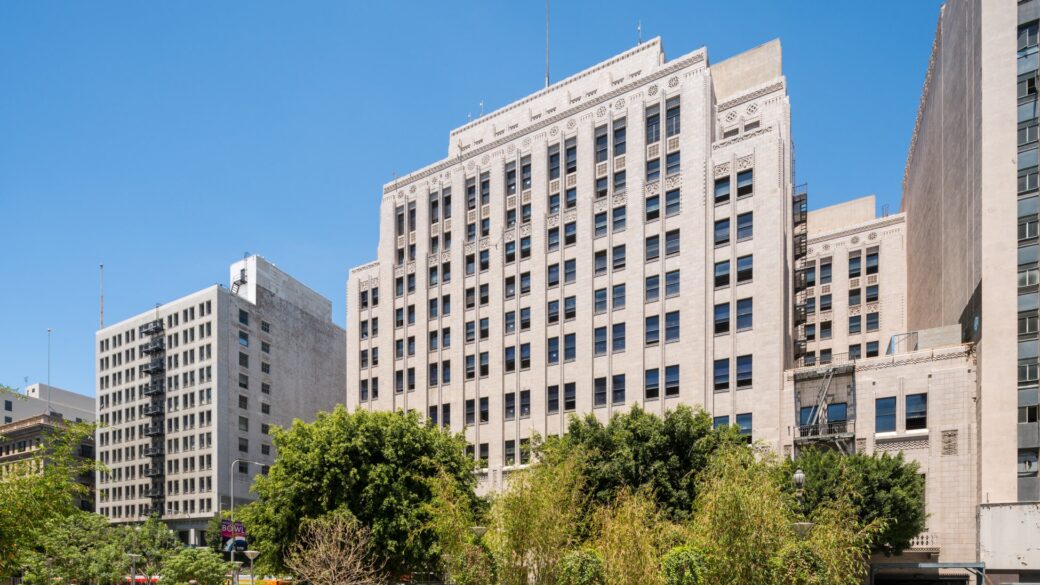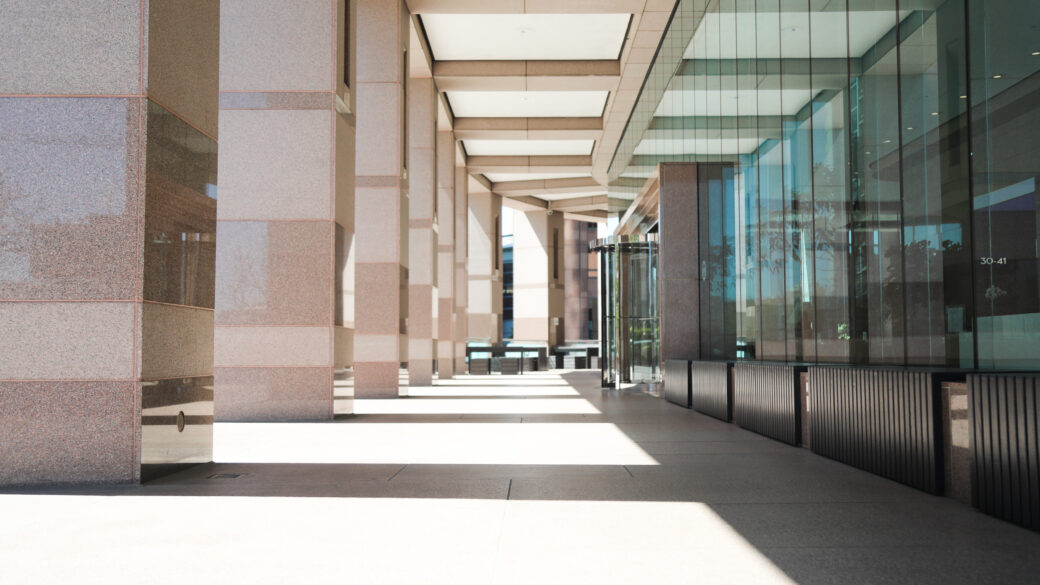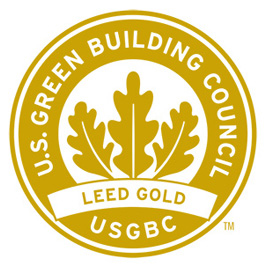 Mar 22, 2023
Rising announced today that it has partnered with a fund managed by DRA Advisors LLC to acquire Mercantile Industrial Park, a multi-tenant industrial park located at 2501, 2529, 2539 and 2640 Mercantile Drive in Rancho Cordova, California, a suburb of Sacramento. The property is RRP's third light industrial acquisition in the Sacramento area in the past year.
Feb 10, 2023
Nelson C. Rising, Real Estate Developer and Political Insider Who Helped Shape California Cities, Dies at Age 81
Jan 12, 2023
The Los Angeles Business Journal's special edition of The Lists 2023 features prominent Los Angeles executives, including Chris Rising, highlighting their contributions to the city's economy. With a weekly circulation of 24,000 and over 40,000 unique website visitors, the publication provides valuable industry-specific information and rankings for companies shaping the Los Angeles economy, showcasing a bright future for the city as a multicultural and diverse hub for arts and culinary experiences.