Triple Net Lease vs. Gross Lease in Commercial Real Estate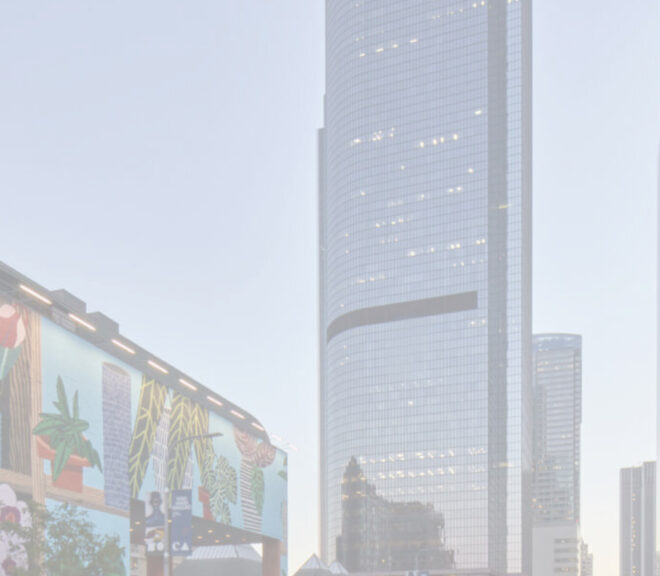 For both landlords and tenants, the process of drafting, negotiating and then signing a commercial lease can seem daunting. Leases for commercial properties are much more complicated than residential leases, which tend to use standardized language.
Unlike apartment leases, commercial property leases come in many different formats – ranging from a single-net to triple-net lease, gross lease, and even a percentage lease structure.
Which lease structure should a commercial property owner utilize? It really depends on the property, the landlord's specific needs, and the needs of the tenants considering the space. Regardless of which lease a landlord and tenant decide to use, the specifics of that lease must be carefully crafted, as commercial leases are often several years in duration. Small mistakes or oversteps can have long, wide-ranging implications.
In this article, we drill down on the difference between triple net (NNN) and gross lease – two of the most commonly used lease structures for commercial property.
Unlike residential real estate, in which individual apartments tend to be leased using a simple, standard form agreement, commercial property uses more sophisticated commercial leases.
A commercial lease is a legally-binding agreement between a landlord (the property owner) and a business tenant. The landlord is often referred to as the LESSEE and the business tenant is generally referred to as the LESSOR in these agreements.
Commercial leases are critically important as they spell out the tenant's specific rights to the property. A standard commercial lease agreement will, at a minimum, include the following:
The names of both parties signing the lease agreement.
A legal description of the property, including the address and sometimes the physical boundaries of the property.
The allowed uses of the property (e.g., industrial, commercial office, retail).
The square footage of the space being leased.
The length of the tenancy as well as any options for renewal (and under what terms).
The base rent for the property and how frequently that rent will be paid.
Whether a security deposit has been collected and if so, in what amount.
Whether any improvements will be made to the property by the building owner ahead of the tenant taking occupancy of the space, often referred to as "tenant fit out". Sometimes, a tenant fit out allowance will be granted in lieu of the owner making the actual improvements. 
Most commercial real estate leases are complex and are crafted on a deal-by-deal basis. The lease may be structured as either a net lease or gross lease, the difference between which we will discuss in more detail below.
What is the difference between a triple net lease and a gross lease?
Commercial leases are generally structured as either "net" or "gross" leases.
A gross lease is based on the premise that all costs associated with use of the space are included as part of the base rent. In commercial real estate, a gross lease is akin to a standard multifamily apartment lease agreement in which the landlord pays for all taxes, insurance and utilities associated with the apartment.
Net leases are more complex and can take several forms. At a high-level, a net lease assumes that the tenant will pay a lower base rent than they might pay for a gross lease, but in turn, the tenant is responsible for certain costs associated with the property, including but not limited to taxes, insurance and maintenance. Net leases are more akin to the leases used when renting single-family homes: the owner pays for the mortgage, but the tenant is responsible for all ancillary costs associated with utilities, routine property maintenance and more. 
What does the landlord pay for in a triple net lease?
In commercial real estate, the most common form of net lease is the "triple net" lease, often referred to as net-net-net lease or NNN lease. With a triple net lease, the business tenant is responsible for most costs, including the base rent, property taxes, insurance, utilities and maintenance. This includes standard property repairs associated with the tenant's use of the space. For example, in a property leased to a single tenant on a NNN basis, a leaky roof would be the tenant's responsibility to repair. 
Single net leases, or "N" leases, are the simplest form of net lease but are not commonly used. With a single net lease, the tenant pays a base rent and the cost of property taxes. These payments are both made directly to the landlord. The tenant does not pay property taxes directly. This way, a landlord can ensure that the taxes are being paid to the municipality on time and in the correct amount (since failure to do so will become a liability for the landlord, not the tenant). Otherwise, the landlord pays for all other costs including utilities, insurance and maintenance of the property.
Double net leases, or "NN" leases, are often used in multi-tenant situations. With a NN lease, the landlord is responsible for paying the utilities, maintenance and other related costs. Each tenant is responsible for their own base rent, plus their pro rata share of the property taxes and building insurance, which is generally calculated based on what percentage of the building each tenant has leased. The landlord collects all payments for taxes and insurance and will pay the municipality and insurance company, respectively, on behalf of the tenants. 
What does the landlord pay for in a gross lease?
With a gross lease, the landlord is responsible for paying all costs associated with owning, operating and maintaining the building. These costs include but are not limited to: taxes, insurance, utilities, repairs and maintenance, capital expenditures, property management fees, legal fees and more. When a tenant signs a gross lease, they will be expected to pay a single, flat fee per month that will not vary despite any fluctuations in the costs that the owner may incur.
The "flat fee" gross lease approach is often referred to as a "full-service" gross lease. There is another type of gross lease known as the "modified" gross lease. The only difference between a full-service and modified gross lease is that with the latter, the lease agreement may stipulate that the tenant is responsible for any incremental increase in the owner's operational costs beyond the costs calculated in the base year of the lease. For example, if a municipality reassesses an asset and property taxes therefore rise, the tenant may be required to pay a portion (or all) of that increase as it becomes due.
What is the difference between a triple net lease and a gross lease in terms of lease rates?
Given the other costs that a tenant incurs when leasing a space on a NNN basis, the lease rates tend to be lower on a per square foot basis than they would be for either a single net (N) lease, double net (NN) lease or gross lease. 
Why would you want a triple net lease?
Commercial real estate owners, and by extension, their investors, generally prefer NNN leases whenever possible. From an owner's perspective, there are several benefits associated with NNN leases, including:
The ability to avoid unexpected costs. Because the tenant is responsible for any costs associated with use, operation and maintenance of the space, the landlord is absolved from any unexpected costs. For example, if property taxes rise, it's the tenant's responsibility. If an HVAC system needs to be replaced, it's the tenant's responsibility. Any and all ancillary costs are passed on to the tenant on the landlord's behalf. This makes a NNN-lease property a relatively low-risk investment from an ownership perspective.  
Leases tend to be long-term. Most tenants will not want to sign a NNN lease and incur the costs associated with the property's upkeep unless they plan to be in the space for quite some time. Therefore, NNN leases are most common when signing long-term leases (usually, at least five to ten years). This provides both the landlord and tenant with predictability and stability.  
Consistency of cash flow. Because landlords do not have to worry about the incidental costs associated with operating and maintaining a NNN-leased property, cash flows tend to be more consistent. The landlord will collect the base rent each month—an amount that will contribute to the owner's bottom line regardless of what other costs may be incurred by the tenant during that period.  
Ownership can be relatively hands-off. Another benefit of NNN leases is that they allow landlords to be relatively hands-off. They are not at the beck and call of tenants, who might otherwise be calling about leaky faucets or overgrown landscaping. In a NNN lease situation, the tenant is responsible for these issues which allows the landlord to be more passive than they would need to be under other lease structures. 
Why would you want a gross lease?
While many landlords would argue that the NNN lease is the "gold standard" for commercial leases, there are some situations in which a gross lease is better for a landlord.
Here are some of the primary benefits of having a gross lease.
A gross lease is a more straightforward lease agreement. With a full-service gross lease, the tenant is paying a predetermined, fixed rent payment each month. NNN are much more nuances and can get complicated very quickly. A gross lease can be executed much faster.
Ability to cap certain tenant expenses. Although landlords are responsible for the utility bills under a gross lease, the lease can include language that caps utility usage at a certain level. If the tenant's utility costs go beyond this cap, then the tenant will be required to pay the difference. This is a good way to simplify a lease while building in cost protections for the landlord.
Ownership can reap the benefits of O&M savings. With a gross lease, any savings the owner creates by making smart, thoughtful adjustments to operations and maintenance will flow back to them (the owner) instead of the tenant. If a landlord installs a rooftop solar system, for example, they get to keep any tax incentives or energy savings.
It can be easier to lease spaces using gross leases. Tenants, especially those who are relatively new to the business, tend to appreciate the predictability that gross leases provide. Many businesses, especially in their nascent stages, worry about the costs they might incur under a NNN lease situation and therefore, look for spaces that are rented on a gross-lease basis.
Triple net lease tax consequences
The primary consequence for landlords leasing space on a triple-net lease basis is that, under Section 199A of the Internal Revenue Code, the majority of landlords who use NNN leases will not be considered "active trades or businesses" and therefore, may not quality for the 20% "qualified business income" (QBI) deduction that is currently available to most "active" landlords. Landlords will want to consult with their tax advisor to determine if they can use a safe harbor exemption to qualify, even if their commercial properties are used using NNN leases.
Moreover, because NNN-leased rental properties may be considered a "passive" investment vehicle, the profits may be subject to an additional 3.8% net investment income tax in some situations.
Landlords who feel adversely impacted by these tax consequences may want to consider changing a NNN lease to a gross lease as the tenant nears their lease expiration date.
One of the benefits to leasing commercial space on a gross-lease basis is that the owner, in taking responsibility for the lion's share of costs, will have significant write-offs to claim each tax year. All of the expenses that a tenant would incur in a NNN lease situation fall to the landlord in a full-service gross lease situation, and in turn, these expenses can be deducted to offset the rents collected during that fiscal year. 
Leasing commercial property is much more complicated than leasing a residential unit. Whereas a standard form agreement can be used in most apartment rentals, more nuanced language is generally crafted for each individual commercial lease agreement. This is true whether leasing a commercial property on a net, double net, triple net or gross-lease basis.
Specific lease language is best crafted in conjunction with a leasing broker and/or commercial real estate attorney. This will ensure the owner's interests are protected, both now and well into the future, as commercial leases tend to be many years in duration.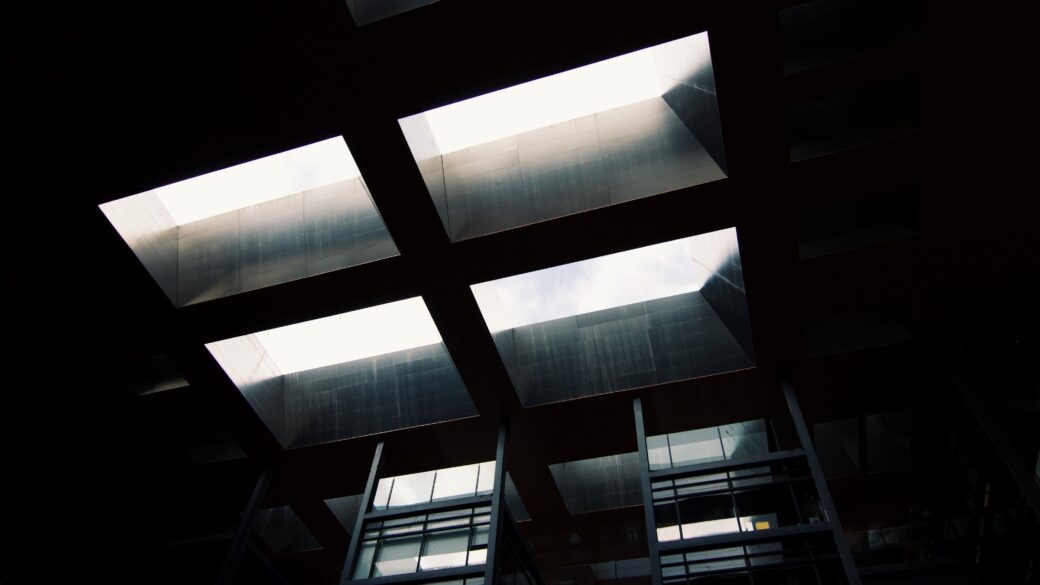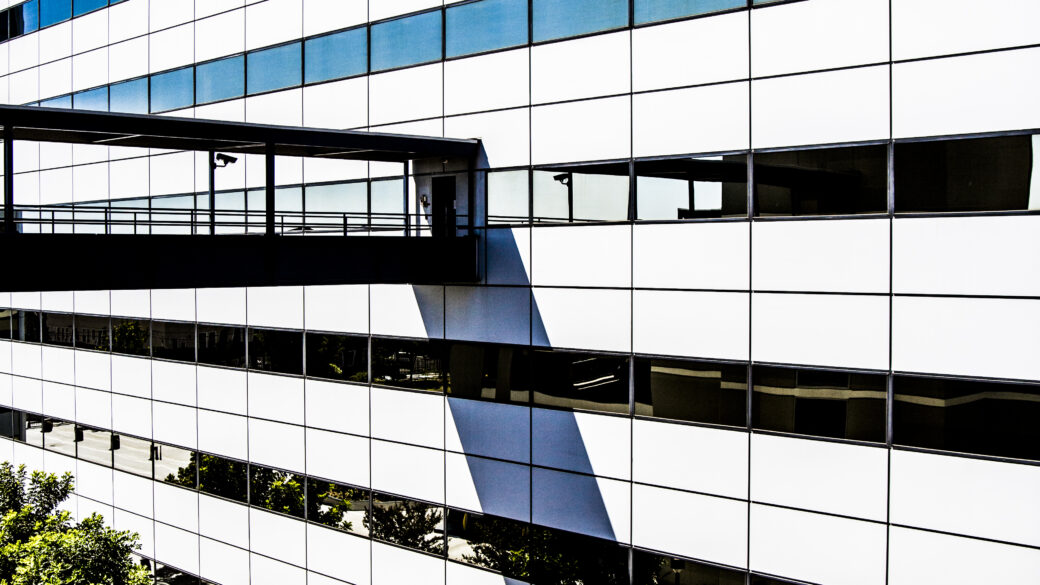 Sep 25, 2023
At Rising Realty Partners, sustainability is central to our ethos. Acknowledging the need for responsible ESG practices, we've taken comprehensive measures to guarantee our properties and initiatives mirror this dedication through our Impact strategies. By seamlessly weaving ESG into our business strategy, we've witnessed impressive ROI gains, heightened tenant satisfaction, and enhanced investor confidence. Our commitment extends to employing innovative and sustainable techniques throughout our portfolio, ensuring optimized returns for our stakeholders.
Aug 25, 2023
In the modern landscape of commercial real estate, technology isn't just a luxury; it's a necessity. To stay ahead of market dynamics and streamline operations, Rising Realty Partners incorporates cutting-edge tools and platforms into its daily operations. This technological commitment not only positions us at the industry's forefront of innovation, but also allows us to serve our stakeholders, clients, and investors with unparalleled efficiency.
Aug 21, 2023
Lately, the CRE spotlight is on distressed office properties. These assets, underpinned by an urgency to sell, regardless of market conditions, have sparked discussions nationwide about properties trading at less than half of their pre-pandemic values. To provide clarity on this intriguing scenario, we had John Golden, the Senior Vice President of Investments at Rising Realty Partners answer a few key questions about the distressed office market.