Rising Realty Partners – History and Background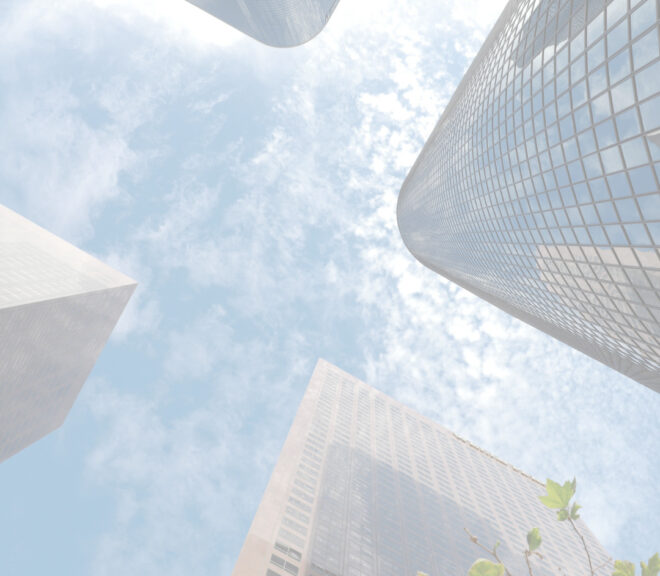 Rising Realty Partners (Rising) is a privately held company specializing in the investment, development, and operation of real estate. The firm is driven to improve real estate processes with a focus on how technology can bring efficiencies and a dedication to environmental, health, and social impact embedded into its DNA.
Introduction
The company's co-founder, Christopher Rising, has been closely influenced by visionary leaders, from U.S. Secretary of State Warren Christopher to John C. Cushman, III of the legendary Cushman & Wakefield brokerage practice. These icons helped to mold Christopher Rising as he gained a foothold in the real estate industry and continue to have a lasting impact on how Rising runs the company today — using technology as a force multiplier.
Christopher's Early Life / Father
Hard-work, entrepreneurship, and positively impacting communities runs in the Rising family.
Rising's grandfather, Henry Carl Rising, was a successful building engineer who specialized in boiler maintenance and repair who, when once working on a project, caught the eye of Milton Statler, a legendary U.S. hotel owner and founder of the Statler hotel chain. Milton persuaded Henry to follow him to Los Angeles, where he was set to open one of his latest hotels. Though he never earned more than $800 per month, Henry was proud to put on a dress shirt and tie for the first time in his life. It was through these efforts that he showcased to his son, Nelson Rising, Christopher Rising's father, how hard-work and passion for an industry can help one rise through the ranks in business.
Henry Rising had an untimely passing when Nelson was in his early 20s, but he left a mark on his son's life, nonetheless. Nelson was determined to carry on his father's legacy and make him proud.
Nelson earned a football scholarship to UCLA and graduated with honors in 1963. He then attended UCLA Law School where he would go on to earn his law degree in 1967.
Upon graduation, Nelson took a job as an associate at the prestigious Los Angeles law firm O'Melveny & Myers. It was here that he first connected with Warren Christopher, a well-known lawyer and democratic strategist who also served as U.S. Secretary of State during the first Clinton administration. As Secretary of State, Warren worked to expand NATO, helped to broker a peace accord in the Israeli-Palestinian conflict, and put pressure on China to improve its human rights practices. He was a partner at O'Melveny & Myers for much of his career, where he mentored many young associates like Nelson Rising.
Warren helped ignite Nelson's passion for politics, and in 1970, at the young age of 27, Nelson found himself taking a leave of absence from the firm to work as a campaign manager for John Tunney's U.S. Senate Campaign. His efforts proved fruitful as Tunney, son of heavyweight boxing champion Gene Tunney, was elected and took office in January 1971.
In the early 1970s, Nelson went to work for businessman Victor Palmeri who hired Nelson and Bob Lowe (who would later found Lowe Enterprises). Under Palmeri's direction, Nelson spearheaded the 5,000-acre Coto de Caza development, a famous land deal that resulted in the creation of a high-end resort community in southeast Orange County. In 1973, Nelson became President of the Coto de Caza project.
During that time, Nelson Rising also served as chairman of Tom Bradley's campaigns for mayor in 1973, 1977, 1981 and later, Bradley's campaign for governor in 1982. Tom Bradley served as the 28th Mayor of Los Angeles from 1973 to 1993. He was the first and remains the only African-American mayor of Los Angeles. His 20-year tenure as Mayor is the longest in L.A.'s history. His significant accomplishments include stabilizing the city's finances through development of business hubs like Century City and Warner Center, expansion of the LAX International Airport and construction of the Los Angeles light rail network – all of which helped to transform Los Angeles into a major metropolitan business hub.
The conversations that were happening on the campaign trail came home with Nelson, and soon became the topics of debate at the Rising family kitchen table. Nelson was especially concerned with issues of fairness and equality. He believed, for example, that the Vietnam War was a tragedy in that it was a war being fought by prideful old men who were risking young men's lives. Nelson was impassioned to work towards a fairer, more just society – a belief that became core to the Rising family and subsequent generations, and a belief that would later become essential to the mission of Rising Realty Partners.
From 1983-1994, Nelson was a senior partner of Maguire Thomas Partners. During this time he was the partner-in-charge of the Library Square development in downtown Los Angeles, which included the 73-story, 1.3 million square foot US Bank Tower (tallest office building West of the Mississippi) and the 54-story, 1.4 million square foot Gas Company Tower. He was also partner-in-charge of Playa Vista, located between Los Angeles International Airport (LAX) and Marina del Rey. Playa Vista is one of the largest and most complicated multi-use developments in the history of Los Angeles and it includes the re-use of what was the heart of the Howard Hughes aircraft empire, including the famed "Spruce Goose" Hangar.
In 1994, Nelson became CEO of Catellus Development Corporation. During his tenure, he oversaw the company's successful evolution from a railroad land company to a diversified development company and a real estate investment trust. Most notable of the many Catellus developments is Mission Bay in San Francisco, the largest mixed-use development in the history of the city. Catellus merged with ProLogis in September 2005 in a $5.5 billion transaction, delivering a total return to shareholders of more than 570%. Rising was named 'Dealmaker of the Year' in 2005 at San Francisco's Business Times' annual Real Estate Deals of the Year event.
A former Chairman of the Board of the Federal Reserve Bank of San Francisco, Rising also served as Chairman of the Grand Committee. He was then appointed by Governor Edmund G. Brown, Jr. as Chair of the dissolution authority of the Community Redevelopment Agency in February 2012.
Mr. Rising is Chairman Emeritus of the Washington, DC-based Real Estate Roundtable, which brings together leaders of the nation's top publicly-held and privately-owned real estate ownership, development, lending and management firms to jointly address key national policy issues relating to real estate and the overall economy. Mr. Rising has also served as Chairman of the Grand Avenue Committee, and real estate advisor to and negotiator for the Joint Powers Authority, which consists of the City of Los Angeles, the Los Angeles Community Redevelopment Agency, and the County of Los Angeles. The Joint Powers Authority oversaw the Grand Avenue Project, a 3.6 million square foot, $3 billion development located on Bunker Hill in downtown Los Angeles. Mr. Rising currently serves on the Board of Directors and Executive Committee of The Irvine Company, which controls over 98 million square feet of commercial, office, residential and resort properties in coastal California. He also serves on the board of Foley Timber & Land Company and the W.M. Keck Foundation. Mr. Rising is also a Life Member of the California Institute of Technology Board of Trustees.
Christopher's Early Career
Christopher, who is aptly named after Warren Christopher, earned his B.A. in history and political science at Duke. While there, he played college football where he and his team won the ACC Championship in 1989. Chris later earned his J.D. at Loyola Law School.
Christopher began his career as a young attorney at Pillsbury Madison & Sutro (now Pillsbury Winthrop). He would often find himself reading real estate contracts and disagreeing with the sponsor's business plan. He found it challenging to sit at a desk while others were at the forefront of developing projects in and around Los Angeles.
Christopher's time spent as an attorney provided a strong foundation for his future pursuits as it gave him the opportunity to train under Michael Myer, a nationally recognized expert in large lease transactions. During this time, he was exposed to some of the most complicated lease transactions the area had ever seen.
In the late 1990s, Christopher left the legal field to get into real estate leasing. He connected with John C. Cushman, III – a leading real estate broker of Cushman & Wakefield family fame. John, the grandson and grand nephew of the original Cushman & Wakefield founders, started his own firm, Cushman Realty Corporation (CRC) in 1978. By the time Christopher joined CRC in 1999, the company had grown to 100 brokers in 11 cities. Christopher served as Mr. Cushman's Chief of Staff for four years. Shortly thereafter, CRC rejoined the family business and was acquired by Cushman & Wakefield. In 2001, Christopher served as the Director of Cushman & Wakefield California.
Christopher's First Business – RREG (2003) and HCP
Christopher had an entrepreneurial itch and desired to start his own company. He called on his existing clients to see how he might be able to help them.
One of the first conversations he had was with Richard Shaefer, the investment manager of boxing legend Oscar de la Hoya. Chris naively pitched a concept to Richard, the idea of "Golden Boy Theaters" that would compete with the Magic Johnson Theaters that were becoming more popular. To his surprise, Richard liked the idea and asked to see what sort of properties Chris had in mind that could work for this concept. Truth be told, Chris had not advanced his idea that far yet and did not think Richard would bite. When Richard noticed his hesitation, he pitched Chris an alternative – how about an office building? Golden Boy Enterprises was looking to invest in commercial real estate and buying an office tower in the downtown area was one way to start.
Christopher leaped into action, found a site, lined up the deal, and eventually co-invested in the project alongside Golden Boy Enterprises.
This transaction, as fate would have it, was the catalyst for Chris starting his own company, the Rising Real Estate Group (RREG) in 2003.
As time went on, Christopher would oversee dozens of real estate transactions. This was made possible through a partnership RREG formed with Barker Pacific Group, an L.A.-based real estate operator and developer. RREG and BPC collectively launched Hamilton Capital Partners (HCP), which would serve as an equity vehicle for their development deals. Christopher sat on HCP's investment committee for five years. During that time, HCP acquired more than 25 real estate assets including self-storage facilities, retail, industrial, office and condo projects.
First Launch of Rising Realty Partners
In late 2006/early 2007, Nelson and Chris wanted to start a business together.
Nelson had long been an early adopter of new technology, and he believed there was an opportunity to create a real estate development company that was grounded in the use of technology. It would fundamentally change how transactions were done and did not need to convince Christopher who agreed on the spot.
The plan to officially launch Rising Realty Partners was halted when Nelson and Christopher joined Maguire Partners as Senior Partner and Senior Vice President of Strategic Initiatives, respectively, in 2008. In 2011, both Christopher and his father left Maguire in 2011 and doubled down on their commitment to relaunch Rising Realty Partners into the company it would become today.
Rising Realty Partners
If RRP were to grow and scale into the company they knew it could be, Christopher and Nelson realized they would need additional support. Christopher reached out to an old friend from Duke, Scott McMullin, who was then running HFF out in that area. Scott had a penchant for raising capital, something RRP would need if it was going to acquire more prominent assets. Scott came on as a partner to the firm and in short order, started raising the capital the company needed to gain momentum.
Since 2011, RRP has grown its portfolio to more than 5 million square feet under management, including One California Plaza, The CalEdison Building, and The Trust Building. Major accomplishments include the repositioning of the historic PacMutual building, which they purchased for $60 million, invested $25 million in, and later sold for $200 million – a record downtown sale at the time.
Today, Chris and Scott co-lead the firm while Nelson serves as its Chairman Emeritus. The firm, originally focused on office investment, announced in 2019 that it would start buying assets throughout the West, starting with the purchase of Civic Center Plaza in downtown Denver. In 2020, RRP announced a push for industrial assets and in 2021, stated that it would begin growing their value-add and core multifamily platform across the western U.S.
Nelson's Values Live On at RRP
Nelson's penchant for technology and commitment to positive social change continue to live on at RRP today. As Christopher often says, they're both part of the RRP "DNA".
RRP, for instance, started using Asana as a project management tool back in 2012 when it first spun out of Microsoft. Asana allows team members to track individual tasks associated with projects, using real-time data and tracking to determine status of specific items. In fact, team members are evaluated based on their use and commitment to using the software during the annual review process each year – something that is virtually unheard of in the industry, but something that helps to ensure employees utilize the software for greater efficiency.
Christopher is always looking for new software and systems that can improve RRP operations. He is quick to chat with tech leaders like Dustin Moskovitz, co-founder of Facebook and founder of Asana. He will bat around ideas with Dustin about how Asana works and what features could be improved. Similarly, he has not been shy about striking up conversations with Travis Kalanick about Uber and how, early on, there were opportunities for Uber's expansion into the Pasadena area.
While each of their businesses is decidedly different, what Christopher, Dustin and Travis all have in common is their desire to use technology to have meaningful social change.
This mindset manifests in RRP's physical buildings, as well.
For example, RRP once struggled with bringing in high-speed broadband to its buildings. The existing providers' service was insufficient, and RRP knew they could do better. So, they started their own telecom company, 5×5 Telecom, to serve their commercial tenants better and continue to do so with great success. Through this service, RRP is able to provide free and fast public wi-fi to the surrounding community at each of their properties.
These efforts have fostered a greater, more all-encompassing focus on ESG – Environment, Society, Governance – at Rising Realty Partners. Today, ESG is at the forefront of all their projects. Christopher has long believed that ESG will ultimately result in a greater return on investment for tenants and investors alike, something that is starting to prove out now that social justice, climate change and other social causes are at the forefront of everyday life.
For RRP, the ESG efforts we have seen today are only the tip of the iceberg. There is still so much more to be done, and RRP will continue to be a leader in that regard.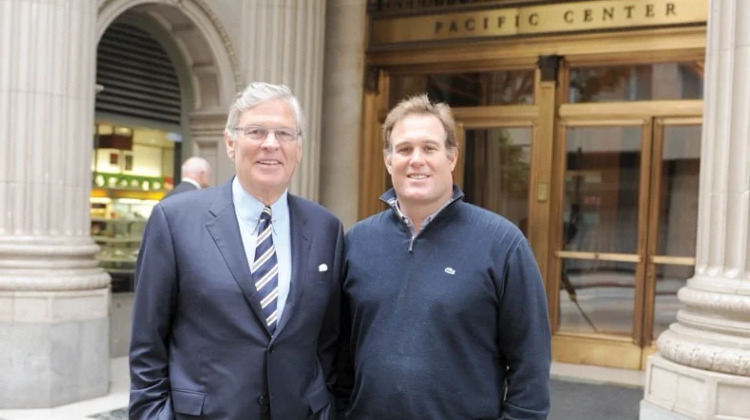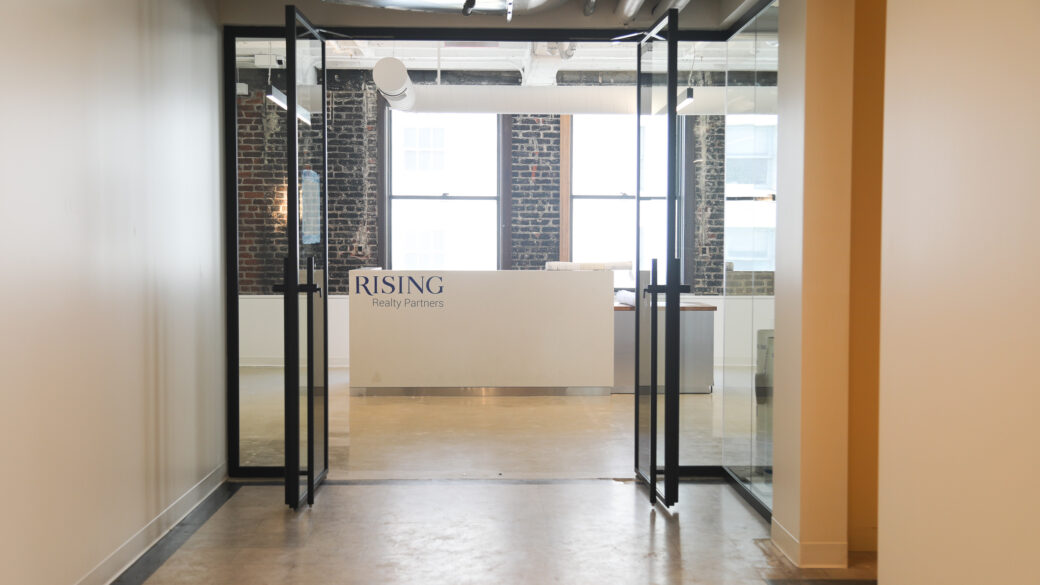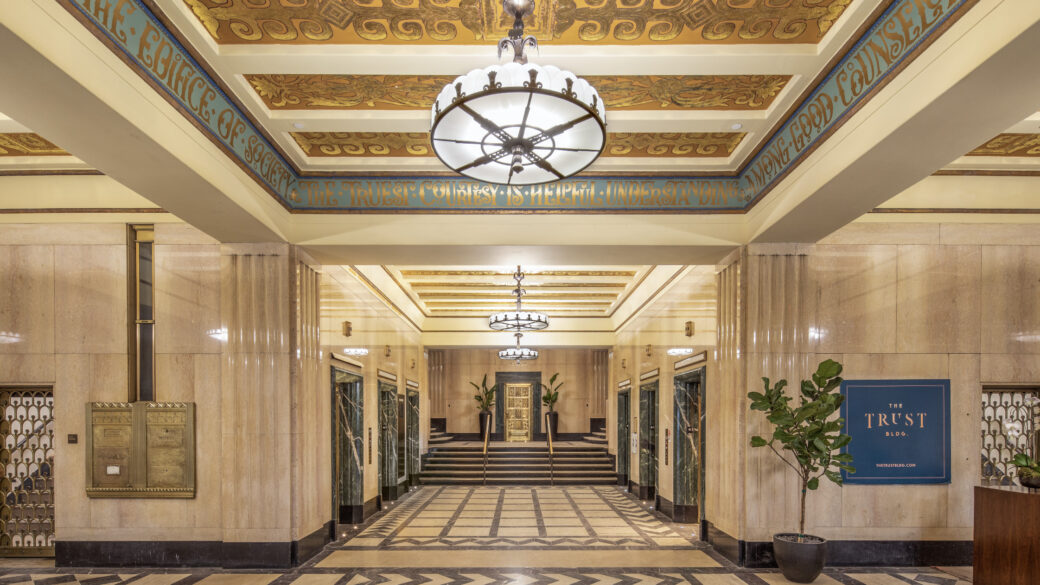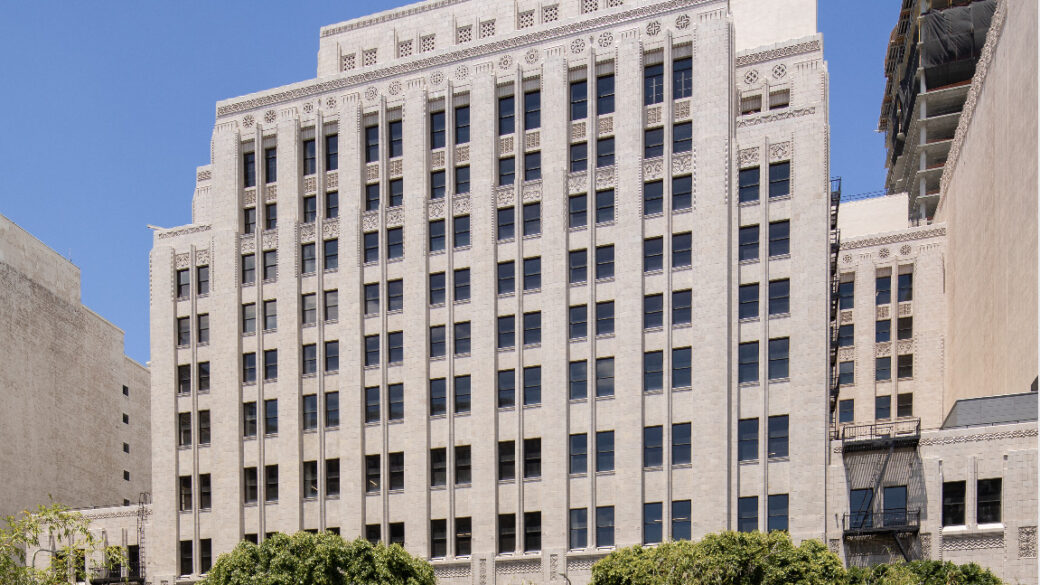 Feb 07, 2023
There are many reasons why investors look to real estate as a way to grow their portfolios. For one, it helps to diversify away from more traditional stocks and bonds. It is also a way to mitigate risk, as the real estate market does not tend to experience the same daily ebbs and flows as the stock market. There are also tremendous tax benefits associated with multifamily real estate investing.
Jan 08, 2023
Inflation, that long-forgotten foe of consumer purchasing power and investor nest eggs, is back in a big way. After accelerating throughout 2021, inflation in December 2021 jumped to 7 percent, its highest level in 40 years.
Oct 24, 2022
Demand for data centers is booming, and construction activity has ramped up to keep pace. Data center construction accelerated during the pandemic as the world went virtual. People across the planet moved their work, schooling and shopping online, a trend that only increased the already-explosive demand for data centers and the Internet capacity they provide.