Leading the Charge in Sustainable Real Estate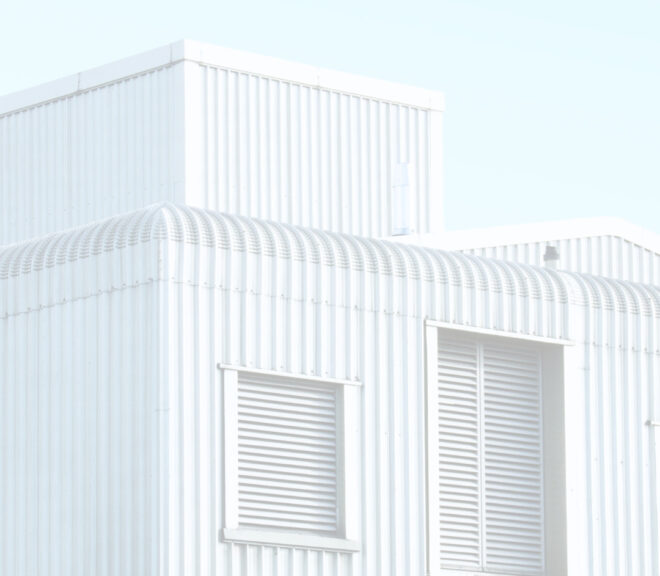 At Rising Realty Partners, sustainability is central to our ethos. Acknowledging the need for responsible ESG practices, we've taken comprehensive measures to guarantee our properties and initiatives mirror this dedication through our Impact strategies. By seamlessly weaving ESG into our business strategy, we've witnessed impressive ROI gains, heightened tenant satisfaction, and enhanced investor confidence. Our commitment extends to employing innovative and sustainable techniques throughout our portfolio, ensuring optimized returns for our stakeholders.
1Cal Plaza – Our Benchmark in Sustainable Practices
Located in the heart of Downtown Los Angeles' Bunker Hill neighborhood, 1Cal Plaza is a prime example of our Impact strategies in action. The property has an impressive roster of certifications representing our dedication to the environment, occupant health, and innovative building practices:
LEED Platinum Certification: The 1Cal team has optimized the building's energy consumption, water usage, and material selection to adhere to the highest green building standards.

LEED Zero Energy and Carbon: Beyond being energy-efficient, 1Cal Plaza operates with a net-zero energy balance and no carbon footprint, setting a new standard in building sustainability.

UL Verified Healthy Building: Indoor air quality and environmental health are prioritized, ensuring a safe and comfortable space for all occupants.

BOMA 360, WiredScore Platinum, Smartscore Silver: These certifications show 1Cal's commitment to holistic building performance, from connectivity to operational best practices.

Fitwel Certifications: The 1Cal team has integrated design and operational strategies that improve occupant health and productivity.
At 1Cal Plaza, our strategy goes beyond implementing sustainable practices; we aim to demonstrate their practicality in urban office settings. This vision has resonated with a forward-thinking tenant base, seeking spaces that align with their environmental and societal values. Consequently, we've observed a surge in tenant satisfaction and retention, signifying a shift in preferences towards sustainable workplaces.
Sustainable Practices Across Our Portfolio
While 1Cal Plaza remains one of our flagship projects, our other office properties aren't far behind in sustainable standards. All have achieved LEED Gold or Platinum status, with robust energy efficiency and health-oriented designs. Our commitment is further evident through regular e-waste events and recycling and waste diversion programs.
Take, for instance, another Rising-owned office asset in DTLA: The CalEdison. This building boasts certifications such as LEED Platinum, Energy Star, and the coveted BOMA 360 Performance Building. Impressively, CalEdison recently secured an Energy Star score of 98. This achievement places it among the highest-rated historic office buildings in the U.S. for energy efficiency.
We've meticulously merged operational efficiency with environmental stewardship at all of our industrial properties. By transitioning to LED lighting and incorporating solar installations, we've significantly reduced our properties' energy consumption. Beyond simply supporting the grid, these sustainable modifications also translate to cost savings for our tenants, presenting an economical and ecological win-win. In a further move to conserve resources, we assess the landscaping at each of these properties and transition from traditional turf to drought-resistant plants, resulting in both reduced water consumption and maintenance efforts.
Spreading the ESG Ethos to Rising-Managed Properties
Under our management, properties receive more than just oversight. We bring our ESG expertise, assisting clients in attaining and upholding top-tier certifications and eco-friendly practices for their office, retail, and industrial properties. This dedication to impact has been evident from the start of our third-party property management services.
One of our early third-party managed properties, Pasadena Corporate Park, is a perfect example of the certification expertise our team provides. During our management of the property, we secured a LEED Certification and several Energy Star Certifications. More recently, in the buildings we manage with unionized janitorial teams, we have introduced the Green Janitorial Program. Through this initiative, janitorial staff learn best practices spanning energy efficiency, waste management, water conservation, eco-friendly cleaning, and big-picture green performance standards.
Pioneering a Sustainable Tomorrow
Across all our properties at Rising Realty Partners, the objective is clear: contribute positively to a sustainable future. Every project, every property, and every initiative we undertake is a step towards setting new sustainability standards in commercial real estate. By partnering with organizations such as Fitwel, USGBC, and Energy Star, we ensure our methods continuously evolve and stay at the forefront of best practices. Our past achievements serve as milestones, not endpoints; our focus remains on the path ahead, committed to leading by example in sustainable real estate. With every step, the positive impacts of our dedication inspire us, from more satisfied tenants to a smaller carbon footprint.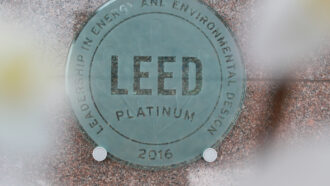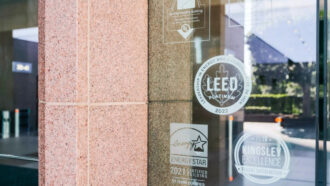 Aug 25, 2023
In the modern landscape of commercial real estate, technology isn't just a luxury; it's a necessity. To stay ahead of market dynamics and streamline operations, Rising Realty Partners incorporates cutting-edge tools and platforms into its daily operations. This technological commitment not only positions us at the industry's forefront of innovation, but also allows us to serve our stakeholders, clients, and investors with unparalleled efficiency.
Aug 21, 2023
Lately, the CRE spotlight is on distressed office properties. These assets, underpinned by an urgency to sell, regardless of market conditions, have sparked discussions nationwide about properties trading at less than half of their pre-pandemic values. To provide clarity on this intriguing scenario, we had John Golden, the Senior Vice President of Investments at Rising Realty Partners answer a few key questions about the distressed office market.
Feb 07, 2023
There are many reasons why investors look to real estate as a way to grow their portfolios. For one, it helps to diversify away from more traditional stocks and bonds. It is also a way to mitigate risk, as the real estate market does not tend to experience the same daily ebbs and flows as the stock market. There are also tremendous tax benefits associated with multifamily real estate investing.