Distressed Office Assets: Insights with John Golden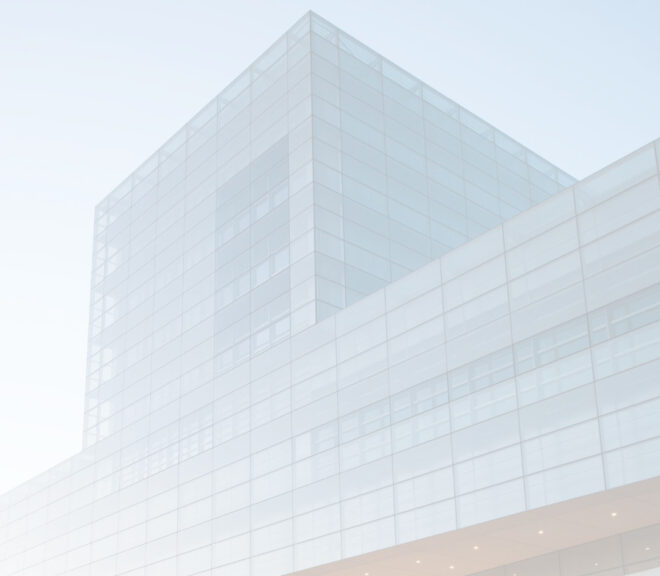 Lately, the CRE spotlight is on distressed office properties. These assets, underpinned by an urgency to sell, regardless of market conditions, have sparked discussions nationwide about properties trading at less than half of their pre-pandemic values. To provide clarity on this intriguing scenario, we had John Golden, the Senior Vice President of Investments at Rising Realty Partners answer a few key questions about the distressed office market.
Navigating Distressed Office Market: Insights from John Golden, SVP of Investments at Rising Realty Partners
In the post-pandemic landscape of commercial real estate, one type of asset has been a hot topic across the country: distressed office. To shed light on this, we sat down with John Golden, Rising's Senior Vice President of Investments. In this exclusive video, John shares his insights and advice for investors navigating the nuances of the distressed office market.
Understanding Distressed Office
Distressed office properties, as defined by Rising Realty Partners, are those where the seller is compelled to make a sale in the near future, regardless of the price. The motivations behind such sales can be multifaceted. It might be due to the end of an investor's fund life, looming debt maturity, financial difficulties, or inadequate capitalization to fulfill leasing obligations. "The essence of distressed offices lies in the urgency to sell, often regardless of the prevailing market conditions," says John Golden. This urgency could create opportunities for patient investors, but it also introduces higher inherent risks, especially in markets with weak leasing environments. 
For investors seeking distressed office deals, choosing the right markets is critical. According to John, certain markets like Miami and many parts of Texas are experiencing strong office conditions, with rents still surpassing pre-pandemic levels. However, other areas in the Western US tell a different story. Here, some sub-markets thrive while others struggle.
Major metropolitan areas like Denver and Los Angeles provide clear examples of this trend. In Denver, while downtown's leasing market has slowed down, just a short distance away, the Cherry Hill submarket is experiencing strong activity. This scenario is not unique to Denver; even in markets that were previously considered stable, such as Los Angeles and Phoenix, downtown areas and prime office spaces have been negatively impacted. For instance, downtown Los Angeles and Century City are contrasting cases, with the former struggling and the latter proving healthier in terms of leasing activity. The same applies to Phoenix, where downtown's Class A office towers are being traded at significant discounts, underscoring the widespread effects of the current market dynamics.
Investing in distressed office properties requires a keen understanding of risk and patience. Areas with weak leasing markets inherently carry more risk. As John puts it, "Buying distressed offices, especially now, is not for the faint of heart." Timing the market's bottom is nearly impossible, and the best approach is to remain close to the transaction process.
Staying connected with office investment sales and leasing brokers, participating in bid processes, and meticulously tracking market trends and transactions are crucial for informed decision-making. Investors who've abandoned office assets might be missing out on potential opportunities due to painting the distressed market with a broad brush.
Distressed office investment requires a long-term perspective. While rewards might not be immediately apparent, the patience to endure potential challenges could yield significant future gains. "It might take a few years before you start seeing the upside, whether it be with an office execution or a conversion" John points out. However, by acquiring properties at favorable prices during uncertain times, investors could position themselves advantageously for the future.
Rising Realty Partners: Keeping Close to the Market
As an office investor, our team is committed to adapting to current conditions and are closely monitoring the distressed office market to capitalize on key opportunities. Despite shifts and uncertainties in the office sector, it's evident that certain, key office assets will continue to remain relevant as companies continue to solidify their return-to-office approach.
The distressed office market presents both challenges and opportunities for investors. John Golden's expertise highlights the importance of targeted market selection, risk assessment, and the value of patience. As the market continues to evolve, staying closely connected to industry trends and engaging with experienced professionals will undoubtedly be the keys to success in this dynamic landscape.
Sep 25, 2023
At Rising Realty Partners, sustainability is central to our ethos. Acknowledging the need for responsible ESG practices, we've taken comprehensive measures to guarantee our properties and initiatives mirror this dedication through our Impact strategies. By seamlessly weaving ESG into our business strategy, we've witnessed impressive ROI gains, heightened tenant satisfaction, and enhanced investor confidence. Our commitment extends to employing innovative and sustainable techniques throughout our portfolio, ensuring optimized returns for our stakeholders.
Aug 25, 2023
In the modern landscape of commercial real estate, technology isn't just a luxury; it's a necessity. To stay ahead of market dynamics and streamline operations, Rising Realty Partners incorporates cutting-edge tools and platforms into its daily operations. This technological commitment not only positions us at the industry's forefront of innovation, but also allows us to serve our stakeholders, clients, and investors with unparalleled efficiency.
Feb 07, 2023
There are many reasons why investors look to real estate as a way to grow their portfolios. For one, it helps to diversify away from more traditional stocks and bonds. It is also a way to mitigate risk, as the real estate market does not tend to experience the same daily ebbs and flows as the stock market. There are also tremendous tax benefits associated with multifamily real estate investing.