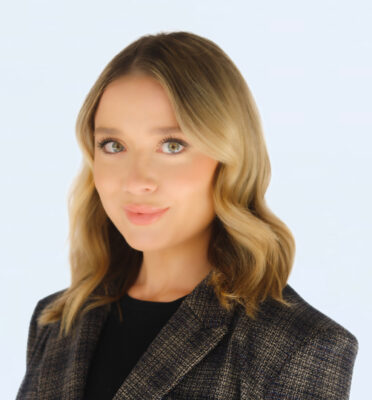 Lindsey Stephenson
Director, Marketing & Client Relations
Los Angeles, CA
As the Director of Marketing and Client Relations for Rising, Lindsey is passionate about driving growth, creatively and operationally, for our company & clients.
Current Role
Lindsey serves as Director, Marketing and Client Relations for Rising. In this capacity, she expertly guides the strategic direction and execution of all aspects of Rising's marketing, branding, public relations, client relations, third-party business development, and intern program coordination. Lindsey's leadership style is characterized by her ability to foster strong relationships with clients and colleagues alike. Her innovative ideas and strategic thinking have contributed to the growth and success of Rising Realty Partners. She is dedicated to nurturing a collaborative work environment that inspires her team to excel. 
About Lindsey Stephenson
When she's not making waves in the professional realm, Lindsey enjoys a variety of hobbies and interests. You might spot her perfecting her golf swing, delving into a captivating book by the beach, honing her tennis skills, or passionately supporting the Alabama Crimson Tide throughout the college football and basketball season.
Experience & Expertise
Before transitioning to a full-time position in Summer 2022, Lindsey spent over a year as our Business Development Intern, and amassed a wealth of marketing and communications experience during her academic journey in the political and luxury automotive arenas. She proudly holds an MS in Marketing and a BS in Business Administration from the University of Alabama.
ULI Los Angeles Member

BOMA Greater Los Angeles Member