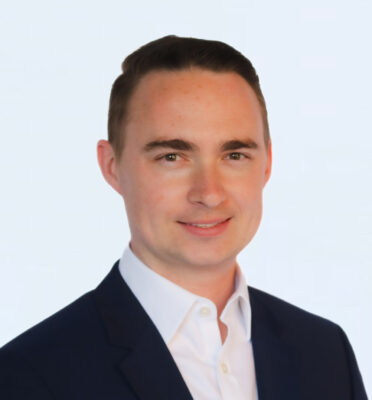 John Golden
Senior Vice President, Investments
Los Angeles, CA
As Senior Vice President of Investments, John drives the growth of Rising's investment portfolio by evaluating potential investment prospects, devising strategic business plans, and effectively managing acquisition pipelines.
Current Role
John leads the underwriting, debt strategy, due diligence, and closing of investments for the acquisitions team at Rising. John manages the analyst/associate group and is also responsible for sourcing prospective office investment opportunities. John works closely with brokers, lenders, and legal experts, leading negotiations for loan documents, purchase and sale agreements, and joint venture agreements.
About John Golden 
Outside of work, John's main interests include skiing, bouldering, golf, and being a dad to two little ones!
Experience & Expertise
Prior to joining Rising, John was a Senior Associate at KPMG. He conducted comprehensive fair value analyses for a diverse portfolio of assets, including trophy office properties, developments, multi-family developments, and industrial properties. John holds a Bachelor's degree in Business Economics from the University of California, Los Angeles and has a Certified Public Accountant license (inactive) in California.