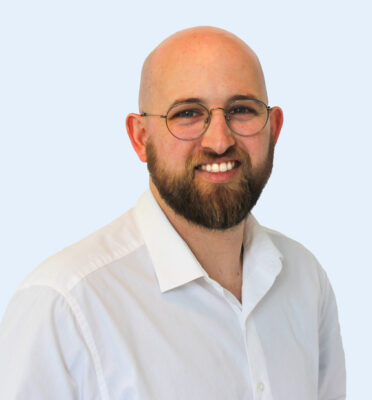 Jesse Flitt
Property Manager
Los Angeles, CA
As a Property Manager at Rising Realty Partners, Jesse is passionate about creating world-class commercial properties that exceed the needs of our stakeholders.
Current Role
Jesse Flitt is the Property Manager of a Rising-managed building, overseeing all facets of building operations, financials, and vendor/tenant relations. Jesse also provides guidance and training to other team members employing expertise in numerous accounting systems and computer programs.
About Jesse Flitt  
Outside of the office, Jesse enjoys cooking new and challenging dishes, spending time with his family, and blacksmithing.
Experience & Expertise
Jesse Flitt has skillfully managed over 3 million square feet of Office, Retail, Medical, and Data Center space in his career. Most Recently as the Property Manager for an eight-building portfolio in Santa Monica, CA. Jesse thrives in the use of technology, utilizing his comprehensive knowledge of multiple coding languages along with his vast experience with Excel. Writing code and implementing smooth, efficient automated programs that eliminate redundant processes and improve overall experience is what sets Jesse apart from the rest.