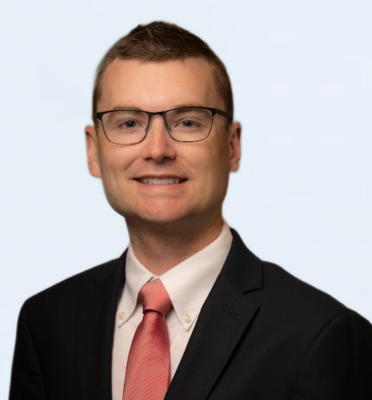 Chad Krebs
Analyst, Asset Management
Los Angeles, CA
As an Analyst on Rising's Asset Management Team, Chad upholds the efficiency, productivity, and accuracy in the management of our owned and third-party assets.
Current Role
As a member of Rising Realty Partners' asset management team, Chad performs essential functions. His responsibilities include conducting thorough financial analyses, researching market trends, fulfilling ad-hoc requests, drafting memos, and producing property reports. Chad's meticulous attention to detail and deep understanding of financial analysis contribute significantly to optimizing Rising's asset portfolio performance.
About Chad Krebs 
Outside of work, Chad enjoys various activities. He cherishes spending time with his family, playing golf, and closely following NBA games. Additionally, Chad finds joy in building and flying scale RC airplanes.
Experience & Expertise
Chad brings over four years of combined experience in real estate and finance to his role on the asset management team at Rising. He previously served as an Investment & Capital Markets Analyst at Becknell Industrial and a Financial Analyst at Hendricks Commercial Properties, LLC. Chad holds a Master's degree in Finance with a concentration in Real Estate from The Ohio State University, along with a Bachelor of Science in Finance from Western Kentucky University.