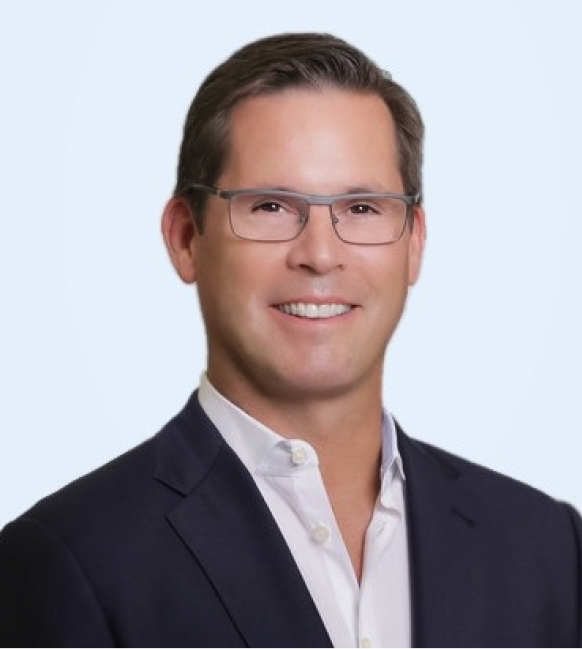 Scott F. McMullin
Chairman & CIO
Los Angeles, CA
As Chairman and CIO of Rising Realty Partners, Scott is actively involved in the acquisitions and capital market operations of the company, focusing on expanding Rising's footprint across the United States.
Current Role
Scott has been a cornerstone of Rising Realty Partners' growth and success since he joined the company in 2015 as a capital partner. In 2018, his role expanded to become an owner, Principal, and Chief Investment Officer (CIO), where he has played a pivotal role. Additionally, Scott serves on Rising's Advisory Board, Investment Committee, and Executive Committee, demonstrating a commitment to leadership that transcends traditional executive responsibilities. In his hands-on approach, Scott is deeply involved in the day-to-day activities of Rising's acquisitions and capital markets divisions, maintaining an open-door policy for accessibility and engagement with team members at all levels. Scott attends weekly meetings with the Acquisitions and Senior Leadership teams, where he actively engages in strategic discussions and decision-making processes.
Scott's non-hierarchial approach to leadership, marked by direct involvement and open communication, has been a key factor in Rising's success. His approach ensures that both teams and stakeholders benefit from the comprehensive engagement of senior leadership, fostering a culture of collaboration, transparency, and operational excellence within the company. Under his guidance, Rising has seen a marked increase in its deal volume, securing more off-market deals and fostering debt and equity relationships that have been instrumental in the company's growth. His strategic vision and active participation have propelled Rising's acquisition activity and broadened its geographical reach. Since his arrival, Scott has played a key role in the company's expansion beyond California, successfully entering markets in Nevada and Texas. This expansion illustrates his ability to identify and capitalize on new opportunities, significantly enhancing Rising's market presence and investment portfolio.
Experience & Expertise

Scott has over 35 years of experience in the commercial real estate industry. Before joining Rising, he was a Founding Principal at Suntex Marina Investors. His leadership as Chairman, CIO, and COO guided the company's growth, resulting in the acquisition of $750 million worth of marinas across the United States. Scott remains an investor, and the portfolio has grown to over $3 billion. Scott also founded successful real estate ventures such as Stratford Hospitality and Stratford Golf. Before forming Stratford, Scott spent 16 years at HFF as an Executive Managing Director. During his tenure, he oversaw more than $30 billion in real estate transactions across various asset classes. Scott's contributions extended beyond deal-making, serving on the firm's operating committee and playing a key role in establishing HFF's debt and equity platforms in Los Angeles and San Francisco. Notably, he was instrumental in the formation of the firm's private equity affiliate, HFF Securities, where he held the position of Principal. HFF went public in 2007.
About Scott McMullin

Scott holds a degree from Duke University and remains actively involved as a board member. He also serves as an advisory board member at Covenant House and previously held the position of Chairman. Additionally, Scott is a member of the Young President's Organization. He resides in Los Angeles with his wife and their two children.