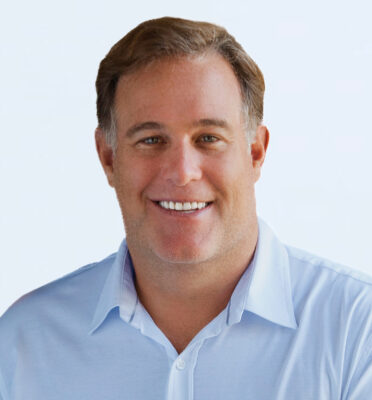 Christopher Rising
Co- Founder & CEO
As the Co-Founder & CEO for Rising Realty Partners, Chris is passionate about creating superior risk adjusted returns for investors while advancing environmental, technological, and social improvements throughout each vertical of our company.
Christopher, the visionary of Rising Realty Partners, leads the charge as Chief of Executive Officer. He expertly leads the company's strategic direction and oversees all aspects of its operations, including acquisitions, development, property management, business development, and leasing and serves on the company's Executive and Investment Committees, drawing on his extensive experience in managing acquisitions and creative development.

With over 25 years of experience in the real estate industry, Chris has established himself as a trusted and innovative leader, known for his entrepreneurial spirit and commitment to sustainability. Under his leadership, Rising Realty Partners has become a leading force in the industry that owns and manages over five million square feet of properties and is known for its innovative approach to urban development and its commitment to creating value for its investors, tenants, and communities.
About Christopher Rising
Apart from his professional endeavors, Chris is also a passionate podcaster, hosting the popular "The Real Market with Chris Rising" podcast. The podcast focuses on providing insights and analysis of the latest trends and developments in the real estate industry, featuring interviews with industry leaders and experts. In his personal life, Chris is a devoted husband and father of three. He is also an avid sports fan and has a keen interest in philanthropy, actively supporting a number of charitable causes, including education and environmental sustainability.
Experience & Expertise
Christopher began his career as an associate at Pillsbury Madison & Sutro and later worked at Cushman Realty Corporation (CRC) under brokerage legend John C. Cushman, III. He then served as a Director at Cushman & Wakefield of California, Inc. (C&W), joining C&W after its merger with CRC in 2001.
In 2003, Christopher founded The Rising Real Estate Group (RREG) and eventually partnered with Barker Pacific Group to create Hamilton Capital Partners (HCP), an equity fund vehicle. RREG is also a principal in 626 Wilshire Blvd, a 156K square foot office building located in downtown Los Angeles. Prior to joining RRP, Christopher was Senior Vice President of Asset Transactions at MPG Office Trust, where he worked directly with the CEO to improve finances through debt reduction and restructuring.
Christopher holds a J.D. in Real Estate Law from Loyola Law School and a B.A. in History and Political Science from Duke University. He also attended Duke on a football scholarship and was a member of the 1989 ACC Championship team.
River LA Board
The Rose Bowl Legacy Foundation