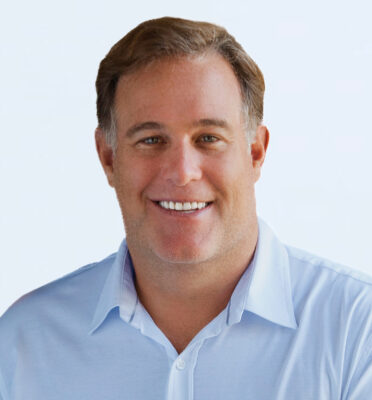 Christopher Rising
Co-Founder & CEO
As the Co-Founder & CEO for Rising Realty Partners, Christopher is passionate about creating superior risk adjusted returns for investors while leading continuous improvement and innovation of the company.
Current Role
Christopher Rising is the CEO of Rising Realty Partners (RRP), a Los Angeles-based real estate investment and operating platform that owns and manages over five million square feet of properties. He serves on the company's Executive and Investment Committees, drawing on his extensive experience in managing acquisitions and creative development.
Prior to 2017, Christopher led the Rising team to acquire and renovate historic Downtown Los Angeles office assets, such as the PacMutual Building, Figueroa Courtyard, and One Bunker Hill (now the CalEdison). Beyond the acquisition of the PacMutual Building in 2012, one of the first, notable acquisitions under Christopher's leadership was a $200 million portfolio deal encompassing 10 buildings with the Bank of America Corporation in 2013.
Overseeing the venture into a new asset class in 2016, Christopher expanded Rising's portfolio to include a Data Center asset through the acquisition of The Garland Center. In the following year, he further solidified the presence of Rising Realty Partners in Downtown Los Angeles by leading the company to its largest acquisition to date: One California Plaza, a million square foot office tower, purchased for $460 Million dollars.
Through Christopher's leadership, RRP has repositioned historic buildings in Downtown Los Angeles into creative office spaces and fostered world-class office towers and campuses, attracting unique businesses back to the Los Angeles region. RRP's transformation and subsequent sale of the PacMutual Campus, one of the oldest office buildings in DTLA, was described by the Los Angeles Times as a "record price for a pure office building downtown."
More recently, RRP has generated great success by entering the industrial space, acquiring five multi-tenant light industrial properties in the past year, with a total value of $132 million. Christopher's success in the commercial real estate industry has earned him recognition by the Los Angeles Business Journal as one of the 500 most influential people in Los Angeles.
About Christopher Rising

Outside of work, Chris hosts "The Real Market with Chris Rising" podcast, providing insights on real estate trends and featuring interviews with industry experts. He is a devoted husband and father of three, as well as a passionate advocate for philanthropy. Christopher is an active member of the Los Angeles community, serving on the River LA Board and The Rose Bowl Legacy Foundation. He formerly sat on the Board of Overseers at Loyola Law School and the Duke Athletic Advisory Board. He is a past President of the Board of Chandler School in Pasadena and served for ten years on the Board of Regents of Loyola High School, where he chaired the Investment Committee.
Experience & Expertise

Christopher began his career as an associate at Pillsbury Madison & Sutro (now known as Pillsbury Winthrop) and later worked at Cushman Realty Corporation (CRC) under brokerage legend John C. Cushman, III. He then served as a Director at Cushman & Wakefield of California, Inc. (C&W), joining C&W after its merger with CRC in 2001. In 2003, Christopher founded The Rising Real Estate Group (RREG) and eventually partnered with Barker Pacific Group to create Hamilton Capital Partners (HCP), an equity fund vehicle. RREG is also a principal in 626 Wilshire Blvd, a 156,000 square foot office building located in downtown Los Angeles. Before co-founding RRP, Christopher was Senior Vice President of Asset Transactions at MPG Office Trust, where he worked directly with the CEO to improve finances through debt reduction and restructuring.
Christopher holds a J.D. in Real Estate Law from Loyola Law School and a B.A. in History and Political Science from Duke University, where he attended on a football scholarship and was a member of the 1989 ACC Championship team.
River LA Board
The Rose Bowl Legacy Foundation
ULI Los Angeles Member