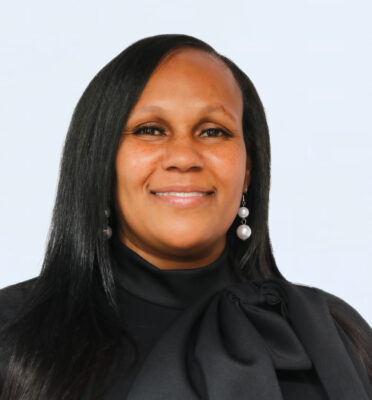 Shavay Vander
General Manager
Los Angeles, CA
As a General Manager at Rising Realty Partners, Shavay is passionate about streamlining daily operations and cultivating a creative, inspiring atmosphere for tenants to thrive in. 
Current Role
Shavay serves as the main point of contact for tenants and vendors, ensuring smooth communication and successful property operations. Her strong leadership skills and industry expertise contribute significantly to the property's achievements. Shavay is recognized for her effective communication and talent for building relationships with tenants, vendors, and other stakeholders.  
About Shavay Vander
Beyond work, Shavay actively engages in community service. She mentors teen moms and dedicates her time to helping underserved individuals. Shavay volunteers at Lacedfacts, a nonprofit sports program supporting at-risk youth. She cherishes her family and can often be found cheering on her sons at youth football games or supporting her daughter at equestrian events. Shavay's interests include singing, horseback riding, volunteering, hosting events, and traveling.
Experience & Expertise
With over 10 years of professional experience, Shavay specializes in tenant relations and property management. She initially worked as a Loan Officer in residential real estate for a family-owned company, where she earned recognition as the top-performing loan officer. Shavay then transitioned to a corporate trainer role. Seeking new challenges, she entered the field of commercial real estate as a Leasing Assistant at Equity Office. Leveraging her exceptional relationship-building skills, Shavay eventually transitioned to property management, overseeing more than 4 million square feet of Class A office, retail, and mixed-use space with EQ Office, Decron, and Cushman & Wakefield.